Vocabulary Building with Word Quizzes and Tests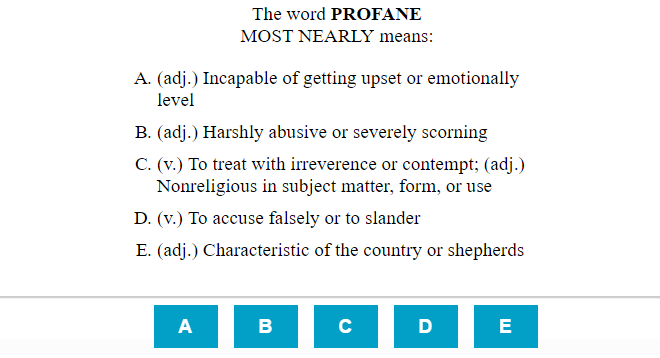 Word quizzes and tests are one of the many ways that you can learn new words and expand and build your vocabulary.  With the huge growth of the internet, there are literally thousand of word quizzes and tests you will be able to find.  The fantastic thing about the word quizzes and tests that you take on the internet is that they are interactive and therefore you can immediately see how you are doing and get feedback on your vocabulary skills,  You can also set the level of the word tests and quizzes to suit your level of vocabulary skills.
Word Quizzes and Tests – Online Sites
http://www.merriam-webster.com/quiz/index.htm
This is an online 10-question quiz to find out which you can try as often as you like as there are hundreds of different versions.
This site, as the name suggests, is all about building your vocabulary.  These tests are great, and they are designed for all levels of English language proficiency.
http://www.learnenglishfeelgood.com/vocabulary/
This site has many different lessons and tests for the English language learner.  In their online vocabulary tests section, they have developed various quizzes to help you learn new English words/vocabulary and to practice the words you already know. Each exercise centers around one theme/topic and uses only common/useful English words and expressions.
http://www.englishmedialab.com/beginnerquizzes.html
This site offers ESL self-grading quizzes and exercises for students to practice English grammar and build vocabulary on their own. Click on a quiz area and test yourself! These English grammar activities will help you do some really great English grammar test and quizzes.  The great thing about this is that you can choose your own level.
http://www.eslgold.com/vocabulary/words_phrases.html
On this site, you can select what area of language, interest, occupation, subject you wish to build your vocabulary.  Areas for vocabulary building tests and exercises include things like Animals, Basic Food, Body and Health, City Sights, Classroom Items, Clothing and Accessories, Colors, Fruit, Greetings, Hobbies … well, you get the picture.  You name it and it is probably a quiz and exercise topic on this site.
Word quizzes and tests are one of the many ways that you can learn new words and expand and build your vocabulary.