Student Activities at TALK English Schools
At TALK  English Schools we offer plenty of student activities. In the classroom and outside, our students become part of the TALK family. Here it is what they have to say about our student activities program!
How student activities enhance our students' language learning
"I have not only gained knowledge through class and student activities on offer, but I have also made lasting friendships at TALK. I enjoy studying at TALK very much."

– Mei-Hua (Jaffy) Huang, Taiwan
For foreign students, accommodating to a new culture and to new language can be challenging. At TALK, we provide the space and the opportunities for our students to do different activities that will help them achieve their language goals. TALK Language Schools are located in some of the most beautiful cities in the United States so our students enjoy their time at school and also outside the school.
TALK San Francisco, California Student Activities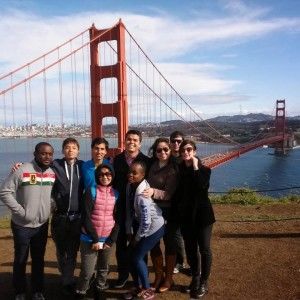 TALK San Francisco gives students the chance to perfect their English Language as they do some touristic student activities around the city. The Golden Gate Bridge is a must stop for anyone who visits San Francisco!
This historic icon connects San Francisco to California's northern counties. It has appear in numerous Hollywood movies like Rise of the Planet of the a Apes (2011) X-Men: The last Stand(2006) and Star Trek (2009) making it an international attraction.
The best way to enjoy the immensity of the Bridge is walking across it, it takes a little bit more than 45 minutes to get to the other end but it is worth it, the view in a clear day is just wonderful. Also, you can rent a bike or bring your own and ride across the bridge!
Check Out More Activities on The TALK San Francisco Facebook Page
TALK  Boston  Student Activities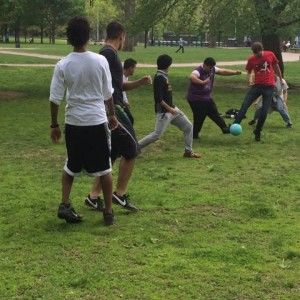 TALK Boston is locating a few blocks away from Boston Common, the oldest city part in the United States. What a great way to stay in shape than to play soccer with your classmates? Enjoy the park and its amazing landscape for free and at the same time learn about the history of the United States
Check Out More Activities on The TALK Boston Facebook Page
TALK Fort Lauderdale Student Activities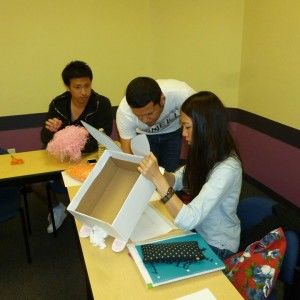 Easter is one of the most important American celebrations. Besides its religious meaning, Easter in America comes along with many other traditions. One of the most popular is to paint eggs and participate in the egg hunting. Inside these fake eggs you can find all kinds of candies for kids. At TALK Fort Lauderdale, our students created Easter baskets for the children in need
Check Out More Activities on The TALK Fort Lauderdale Facebook Page