How to climb the ladder to success: invest in Business Courses!

The constant changes and developments in the business world are making it more and more competitive. This is not a secret, right? Well, at least it should not be at this point! Highly qualified and versatile professionals are light years ahead when the goal is to get a new job, compete for a promotion or earn a raise. Investing in professional development is key to upgrading your business skills, enabling career advancement, and pushing you to the top of your game.
According to HR expert Liz Ryan in this article on Forbes website, among the many qualities that employers look for are understanding the path you are pursuing, knowing what you want for your career and having the ambition to grow more and more in life. Therefore, candidates who work on their professional skills draw much more attention in the recruitment processes and are offered more opportunities to grow within a company or even to start their own business.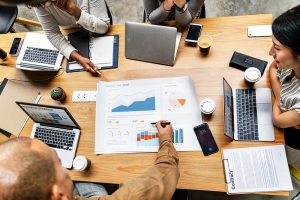 TALK English Schools' Business Courses for Professional Development help you develop high-level professional skills and advance you English language proficiency by providing a deep understanding of the global economy and the business world. You will learn new skills and tools for decision-making in management and increase your ability to take advantage of career opportunities in your home country.
The courses also prepare you for the CLEP (College Level Examination Program) exam as well as give you the opportunity to achieve college credits at a low cost. There are about 2,900 colleges in the United States which accept credits obtained through the CLEP exam.
In addition to acquiring knowledge in different fields of interest for your professional growth, you will also expand your international contacts network, which can lead to new career opportunities!
TALK offers several courses with nationally and internationally accepted curriculums. The 4-day per week course schedule includes 18 weekly lessons. Remember that a F1 student visa is required, you must have completed high-school and your English proficiency must be of Level 6 or higher. Willingness and maturity to engage in activities in the classroom is vital!
Ladies and gentlemen, meet our Business Courses: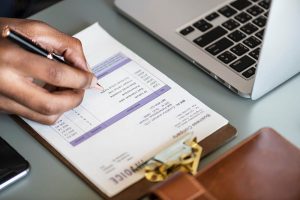 Marketing 1 – learn about marketing strategies, tools and concepts such as buyer behavior, the five stages of the decision-making process, STP and the 4 Ps.
Management 1 – understand key principles, techniques and management processes and the full rationale of processes, methods and data analysis for decision making.
Microeconomics 1 – learn how to allocate resources efficiently in free market economics, identify different market structures, maximize profits and evaluate distribution of income.
Macroeconomics 1 – understand concepts such as gross domestic product, inflation, inflationary gap and the interrelations among sectors of the economy.
Information System 1 – find out about fundamental terminology and basic concepts of information systems, including business software practical applications.
Business Law 1 – improve your understanding of American Law, the Legal System and the functions of the main types of contract.
If you still need one more good reason to enroll now, know that TALK's Business Courses for Professional Development are available at the brand-new TALK San Francisco school which facilities include 6 spacious classrooms with interactive technology and free wi-fi, located in the Anchorage Square complex in the famous Fisherman's Wharf neighborhood. Can you imagine just cycling across the Golden Gate Bridge or taking a trolley ride around town after a day of hard study?
TALK to us now and learn how we can help you make the best investment for your career! Our admission specialists can also help answer your questions regarding visa requirements, accommodation and living in the USA while you attain your English proficiency and Business Course Certificates.
…
🔥 One last hot tip: after receiving your Certificate of Completion, pay attention to the format of your resume and make sure you have your Business Course for Professional Development highlighted. List it just below the college section, as in the following example:
Business Courses for Professional Development: Microeconomics
TALK English Schools | San Francisco, CA, USA (2019)