Students' Favorite Atlanta Restaurants
Atlanta has a buzz-worthy restaurant scene—it's not all just fried food, barbeque, and grits anymore.  Noteworthy chefs from all over have outposts here.  The choices run the gamut from down-home to upscale.  If you're studying English at TALK School's Atlanta location you'll find no shortage of great Atlanta restaurants offering classic American dishes, but may also discover exciting new twists on world cuisine.
Talk Student Choices for Best Restaurants in Atlanta
The TALK students in Atlanta have voted their favorite Atlanta restaurants. These are the 11 places they recommend you should try. Most are modestly priced with your student budget in mind.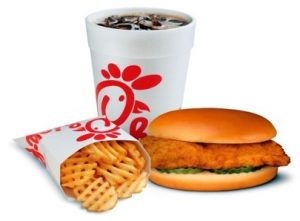 Chick-fil-a may not be the hautest of cuisine, but this chain of fried chicken sandwiches is everywhere in Atlanta.  You can grab a quick taste of the south to-go anywhere in the city.  Chick-fil-a's popularity is partly due to the price point, but also to the made to order fresh taste.
OK-so we know we promised it's not all burgers and fried food, but the Talk students in Atlanta are a social bunch.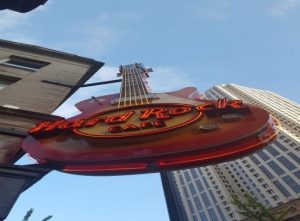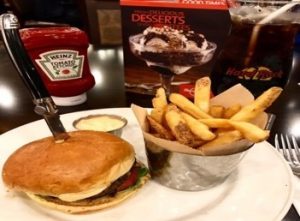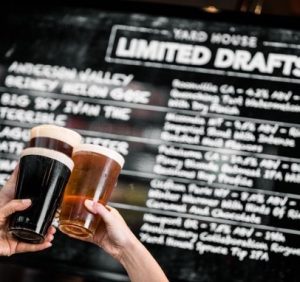 Hard Rock and Yard House are their top picks for happy hour drinks, nachos, burgers, and fries.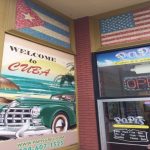 For more worldly choices the recommendations are Papi's Cuban Food,
Taverna in Buckhead, and R Rice.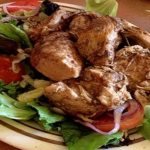 Yeah, that's a salad J. Make sure to try Papi's Jerk Chicken salad!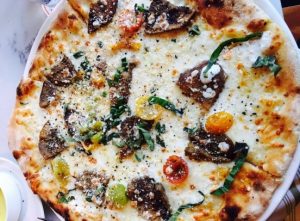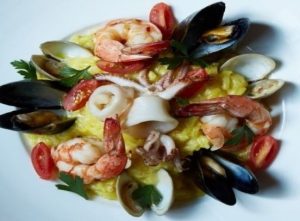 Taverna has the usual Italian fare of pizza, and pasta, but also more imaginative appetizers and seafood options.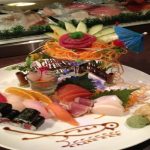 R Rice does sushi dishes that are as lovely to look at as they are delicious.
The other not to be missed pick is Mary Mac's Tea Room.  Southern comfort food, in a charming Atlanta restaurant—this is your opportunity to have fried green tomatoes!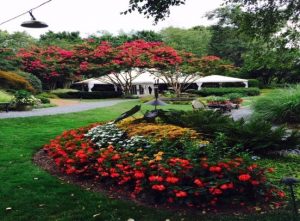 For special occasions the overwhelming choice is Canoe—Canoe has a beautiful setting, a fantastic dessert menu, and a brunch not to be missed.
There are so many established restaurants, fresh new restaurants, and HOT restaurants in Atlanta that you could eat somewhere new every day of your stay in the US.  TALK School's Atlanta location puts you in the heart of midtown, your access to great dining could hardly be better.