Atlanta: Amazing Attractions!

(Main Photo by Ben Dutton on Unsplash)
TALK Atlanta, is found in one of the biggest cities in America. Full of natural beauty and history the city is abuzz with centers for commerce, finance, technology, education and of course leisure!
TALK Atlanta: The School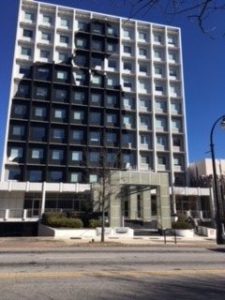 The School is located in the heart of Atlanta's second largest financial district in Midtown, near the cities Arts Centre. Opened in 2011, the school is housed in the landmark Silhouette building and has 10 large classrooms with interactive technology. The school is also close to public transport making the city and its sites easily accessible to visiting students!
Why our students Love TALK Atlanta
The activities. Atlanta is an incredibly vibrant city with so many great attractions. Over the years our students have listed many reasons why the love the city, not least of which are the activities on offer. If you're looking for outdoor experiences you could visit the famous Piedmont Park to have a picnic with delicious foods from the farmer's market held at the park. Another great outdoor activity is go hiking at Stone Mountain, where the trails will give you an opportunity to get a great view of the city landscape. And if exhilarating fun is what you're after then you could take the 30 minute drives to Six Flags Over Georgia for thrilling rollercoaster rides.
The food. As with almost all the big American cities there are so many food options. Atlanta is no exception, being famous for fried food, barbeque and grits. But that's not all. Over the years the city has restaurants of all persuasions have popped up – Cuban, Italian and Sushi are all delicious options available.
"My favorite thing about my journey in this school was how many people you can meet here and the level of support from all the teachers… I loved the special activity organized by the school when students had finished the course. It is beautiful, comfortable and with easy access to school." – Adriana Campos, General English Course, TALK Atlanta