Women's Day Pioneers of #pressforprogress
As we celebrate International Women's Day today, March 8, we can look back on the past year as one when the hashtags #metoo and #timesup marked the voice of women has become a battle cry heard around the globe and from Hollywood to the workplace to the Halls of the US Congress. 2017 and 2018 have seen women stand together and march for issues ranging from full equality to harassment and it seems that, more than any time since the start of the Women's Liberation movement, women are affecting the beginning of a huge shift in our society.
International Women's Day celebrates all women for their strength, endurance and determination to be treated equally. This year the hashtag for this day is #pressforprogress
Women's Day Pioneers
While we applaud the new wave of activism on International Women's Day, let's not forget the many who forged a path when society was not so tolerant of women standing up for their rights as equals. The four American women whose bravery, spirit and achievements we highlight are true action heroes!
The world's first women's collegiate basketball team was formed when Senda Berenson, a physical education instructor at Smith College, Northampton, MA, adapted the newly developed game of basketball for women and created the rules of the game.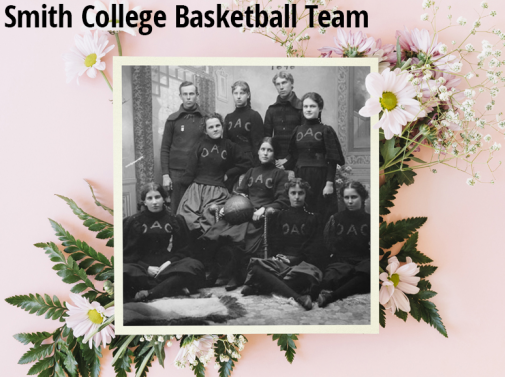 Berenson believed that physical activity was vital for women's overall health and pioneered the resistance to women being sedentary and silent.  On March 22, 1893, the world's first women's collegiate basketball game was held at the gymnasium of Smith College, when first-years (Class of 1896) against sophomores (Class of 1895) participated and the first-years won 5 to 4. Two charming notes about this historic match: 1) Peach baskets and a soccer ball was used, and 2) All doors locked, no men allowed !
Berenson's rules, often modified, spread rapidly across the country via YMCAs and colleges, and women's basketball was born!
Kansas-born Amelia Earhart is a symbol not just of perseverance and strength but also of the adventurous spirit.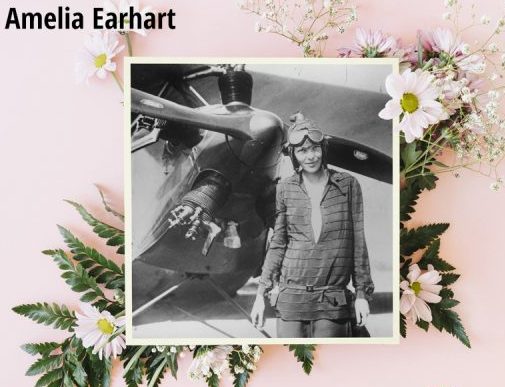 Born in 1897, Amelia Earhart learned to fly and had bought her first plane by the age of 25. On May 20th, 1932, in her first attempt to be the first woman (after Charles Lindbergh's successful achievement 5 years earlier) to make a solo transatlantic flight, she took off from Harbor Grace, Newfoundland, intending to land into Paris. Strong icy winds and mechanical problems forced her to land near Londonderry, Ireland. It was not Paris but it was the first solo transatlantic flight by a woman.
Other firsts by Amelia:
In 1935, Amelia flies from Hawaii to the U.S.  mainland. That same year, Amelia joined the faculty of Purdue University as a female career consultant.
Amelia was a first in fashion too! For her transatlantic solo flight in 1932, she designed a flying suit with loose trousers, a zipper top and big pockets, which featured in Vogue! She started her own line of fashion "for the woman who lives actively."
In June 1937 Amelia started on her final journey and her supreme ambition: to become the first woman to fly around the world. On July 2nd, closing in on the fulfillment of that dream, she and her navigator took off from the Pacific island of Howland Island on the next leg of their journey.  They were never seen again, and the final landing place for Earhart, her companion and her plane is still unknown.
In 1967, Syracuse University journalism student, Kathrine Switzer, then 20 years old, became the first women to enter the Boston Marathon, in an era when the idea of a woman running a marathon was unheard of.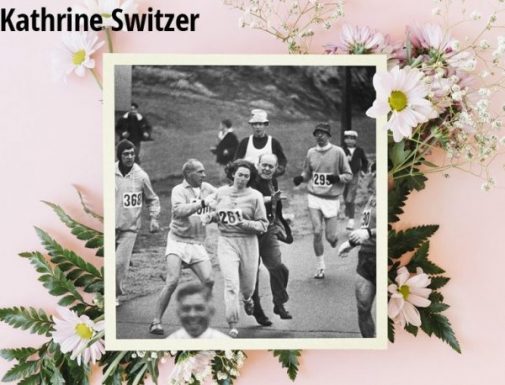 Kathrine entered by using just her initials on the application form and it was only when she appeared at the start with her official runner's bib that officials realized that they had slipped up! One official attacked her and tried to rip off her bib, but she continued and finished the race. From that moment she became and remains an outspoken advocate for equal gender access to all competition in sports. In an interview she said:
"Almost every day of my life I thank him for attacking me because he gave me this spark. Plus, he gave the world one of the most galvanizing photos in the women's rights movement. Sometimes the worst things in your life can become the best things."
Born in 1949 in California where she obtained a medical degree at UCLA, astronaut Anna Lee Fisher joined NASA in 1978.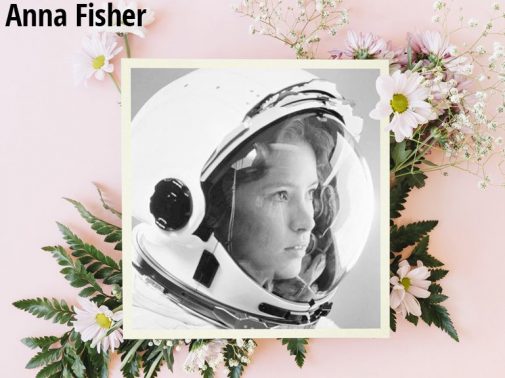 Anna was part of NASA's early efforts to train women astronauts. In 1984, Anna became the first mother to fly in space when she was chosen to be a member of the flight crew of the Space Shuttle Discovery, which launched from Kennedy Space Center. Her daughter was just fourteen months old.
Upon her retirement in 2017, Chris Cassidy, chief of NASA's Astronaut Office at the Johnson Space Center in Houston, said of Anna: "She has provided insight to many incoming astronauts as well as new programs. Anna, and that first class of astronauts to include women, set the stage for decades of female astronauts after them and provide a tremendous inspiration to young girls."
Four women who broke barriers and set women on the road to realizing their full, fabulous potential!  #womensday #pressforprogress