Student Discounts

When you become a TALK English Schools student, be on the lookout for some college student discounts as these will help you manage the costs of living and traveling. There are many best student discount options available year-round, and with the help of your international student card, there will be no problem taking advantage of these. Here are some of the best student discounts to look out for when studying abroad.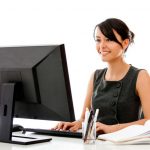 Laptop: When studying aboard you may need to purchase a laptop or computer of some sort for your study needs. Computers can be pricey so shop around, compare prices, or purchase and take advantage of the sales in order to find the ideal and affordable laptop or computer for your needs.
Travel: When traveling from one location to another, try to find travel agents or companies that specialize in discount student travel options. Taxi services and car hire companies may also offer special deals for students, many times you can find a car hire or transportation discount option connected to your flight booking. Never be afraid to explore all the options out there to help save money.
Textbooks and Supplies: When studying, you will be referred to outlets in your city or  online, where you can purchase your textbooks and supplies at an affordable rate because you are a student. Try to avoid ones that don't cater for students as the price of books can really add up and this expense will end up costing you a lot more money in the long run. Some outlets for textbooks for students offer up to 30% off the regular book price.
Accommodation: If you're looking to live off-campus, try to find rental accommodation options that cater to students and cater to the student budget. Not everyone does this, just a look at the listings to compare prices, you will see how you can make savings on this cost of living when you study abroad.