In The Pink – Health and the International Student
You never know what life has in store for you. As an ESL international student studying in the US, you have some excitement in your future. Let's just hope none of it takes place on a hospital gurney! As an international student, you have to be prepared for whatever happens while you're studying English in the US, even health emergencies.
International Students and Health Preparedness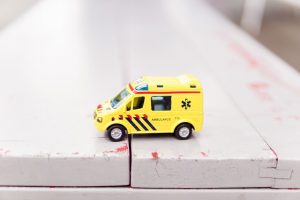 Low-cost or public healthcare is very limited in America, and medical care is expensive—one trip to the emergency room could cost you thousands of dollars.
Health Insurance
Most study abroad programs require you to buy international health insurance. Insurance coverage varies but usually includes doctor's visits, hospital care, and ambulance transportation. Do your homework before deciding on an insurance plan. Look into the health plan offered by the University, it's often a more affordable option. Find out whether part of the tuition you're already paying includes access to the campus clinic.
Have a Check-up Before you Leave Home
International students should have a check-up before you travel to the US. Make copies of any prescriptions you take, and gather up all the medical records you'll need. You'll need to bring your vaccinations records—the most common vaccinations Universities require proof of are those for preventable illnesses that can be spread by respiratory secretions (coughing, sneezing, saliva), additionally you may need to be screened for tuberculosis.
Stay Healthy
Be prepared, be over prepared. Know the local emergency phone numbers, and where the nearest hospital emergency room is. Do what you can to stay healthy while you study English in the US. Don't' drink too much. Avoid drugs. Eat healthily. Get enough sleep. Manage your stress.
You may not be able to avoid an accident or illness but some smart planning and common sense can ensure that a health emergency doesn't derail your dream of studying abroad and learning English as an international student.