Ring in 2016 with First Night Boston

First Night Boston is the way that Boston celebrates New Year's Eve with a huge array of events that make it a party unique to this city. With its many cultures and customs, the communities come out to party on this day in Boston's calendar with a tradition what is over 40 years old. First Night Boston sees the tightly knit ethnic and historic communities offer many family-centered traditional events.  All this makes for a great many choices of entertainment and fun on New Year's Eve.
First Night Boston 2016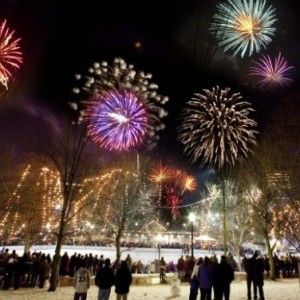 The event was started to consolidate and create a lot of events for both residents and visitors in Boston on New Year's Eve.  First Night is all about the many outdoor and indoor celebrations that take place throughout downtown Boston. It is a party designed for every one of every age, and best of all, is free.    This year, many of the beloved traditions of First Night Boston can be enjoyed, including ice sculptures and light displays. Indoor and outdoor arts and musical performances are performed at venues across downtown Boston. The celebrations also include The Grand Procession, an annual News Years' Eve parade and the Midnight Fireworks when the skies above Boston Harbor are transformed with color, light, and sound when the clocks strike twelve and ring in the new year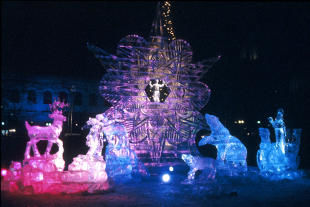 There is a very lively social scene that is embodied in Boston's upscale bars, clubs and restaurants.   For adults looking for some great nightlife in Boston for their New Year's in Boston, a very popular idea is to purchase an All-Access Pass, which provides access to six nightclubs and bars including local favorites Royale and The Estate.  Another event to see in 2016 is the annual Skating Spectacular at The Boston Common Frog Pond.
If you go to some of First Night Boston's events this year, follow these tips:
Plan ahead.
The First Night website offers an interactive planner to help you choose what events you want to attend.
Start early as some of the indoor performances are first-come, first served and can fill up quickly.
Be prepared for crowds and make sure you stick together as this is an evening when the whole of Boston comes out to celebrate,either  for First Night Boston events or just to hit the clubs and bars in the city.
Use public transportation.
Dress for the weather! It is miserable to be too cold or have on too many layers.  Make sure you're dressed just right to enjoy the celebrations.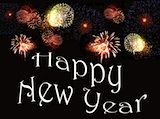 Whether at First Night Boston or anywhere in the US or even the globe, enjoy your New Year's Eve and a very HAPPY NEW YEAR to everyone!