Double Delight Thanksgiving Dessert

This Thanksgiving, why not combine the two most loved pie fillings and delight your guests with the ultimate Thanksgiving dessert: Pecan Pie Cheesecake!!
Prep time is about 30 minutes. It's Easy! This pie will serve 8-10 people.
A Thanksgiving dessert that will thrill your guests
Recipe for Thanksgiving Pecan Cheesecake
INGREDIENTS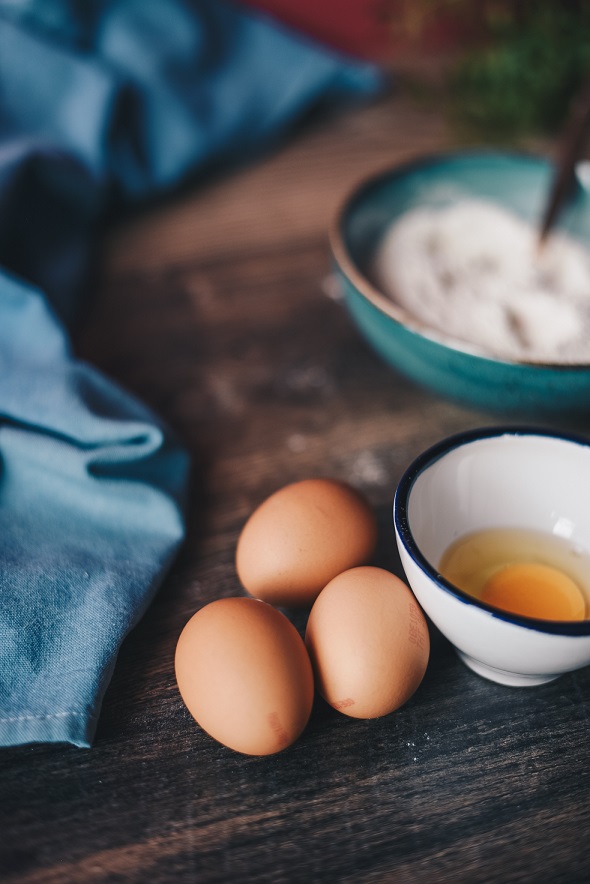 CHEESECAKE FILLING
Cooking spray
3 8-oz bars cream cheese, softened
1 cup brown sugar
3 large eggs
1/4 cup sour cream
2 tbsp. flour
1 tsp. vanilla extract
1/4 tsp. kosher salt
PIE CRUST
1 sleeve graham crackers, crushed
5 tbsp. melted butter
1/4 c. brown sugar
pinch of kosher salt
FOR THE PECAN PIE TOPPING
4 tbsp. butter
1/2 c. brown sugar
1/2 tsp. cinnamon
1/4 c. heavy cream
1 3/4 c. whole pecans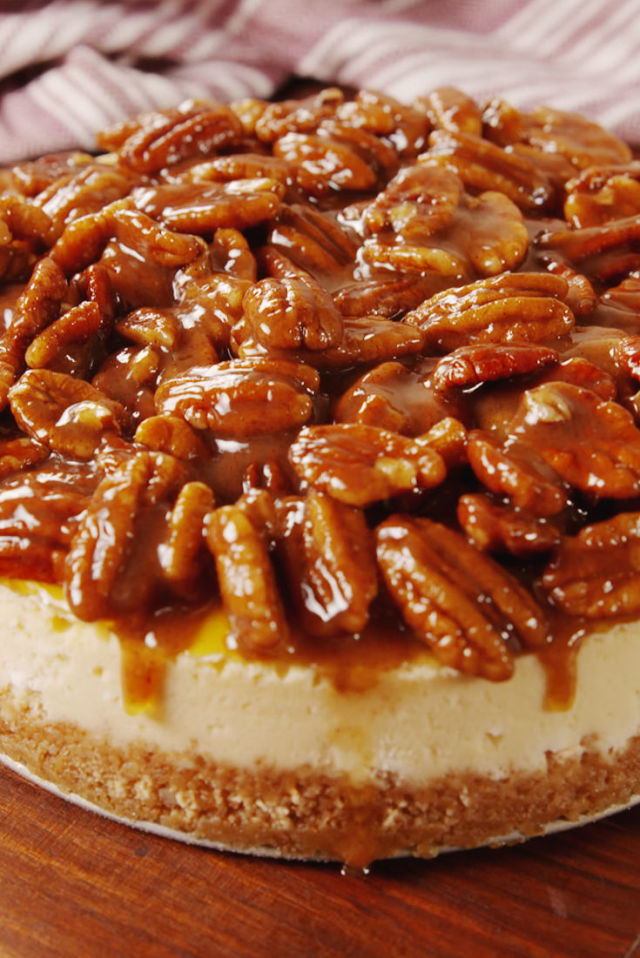 DIRECTIONS
Filling:
Preheat oven to 325º and spray an 8" or 9″ pie dish with cooking spray.
In a large bowl, beat cream cheese and brown sugar.
Add eggs, one at a time, then sour cream, flour, vanilla, and salt.
Crust:
In a large bowl, mix together graham cracker crumbs, melted butter, brown sugar, and salt.
Press mixture into pan.
Pour filling over crust.
Wrap pan in aluminum foil and place on a baking sheet.
Bake until center of cheesecake only slightly 'jiggles', about 1 hour 30 minutes.
Turn off heat, prop open oven door, and let cheesecake cool in oven – 1 hour – then refrigerate cheesecake until firm, at least 5 hours and up to overnight.
Pecan pie topping:
In a nonstick skillet over medium-low heat, melt butter and brown sugar until bubbly.
Stir in cinnamon, heavy cream, and pecans until coated, then let cool.
Spoon cooled pecan pie topping over cheesecake and … serve!
This and lots more great Thanksgiving recipes can be found at http://www.delish.com