Culture Shock

When studying abroad, culture shock can be a reality especially when you do not know to expect it and how to prepare for it. For TALK international students, there are many different ways you can offset the trauma and confusing feelings associated with culture shock both before you leave for, and when you arrive in, your host country. Here are some guidelines aimed to help you deal with culture shock at college, and also to assist with your transition as an international student.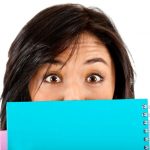 Read about your Host Country: Before traveling, it is best to do some research about the city and the country where you will be living. Remember that you have chosen this city for a reason, and view it is a positive start in your future. While reading up about your host country, you will realize that some of the things you read about are not customs or traditions you know anything about, and so should understand that experiencing a little bit culture shock is inevitable. When you can grasp this, your expectations become for reality based, and you will have got used to the idea of expecting the unexpected and so not being shocked by the newness and strangeness of a new country.
 Make your stay as Comfortable as Possible: While studying and living in another country, it is important to make your stay as enjoyable, comfortable and safe as possible. Some of the ways you can do this is by making sure you choose a safe environment in which to live, ensuring your budget is under control, being confident that you can afford to live comfortably with your budget, having brought with you from home any medical or health items you need, having all your emergency contact details on hand.  Do not underestimate that having familiar items such as photographs of family and friends back home is also important.
Keep in Touch with Home: With today's technology, students can easily keep in touch with their family and friends back home. There are many different apps you can use, including Facebook, Skype, Email, and Viber, to name a few. These allow for easy connection to virtually anywhere in the world. This is a good way to make you will feel more comfortable being in your host country,  with your family far away but so easily accessible.
Find Areas that Cater for your Country's Culture: When homesickness is really getting to you, try to find some places that sell items such as foodstuffs from your home country, or go to restaurants that serve the traditional cuisine of your home country food. This will lend a touch of your home to your experience of studying abroad.
Become Active: While studying abroad, become active in something, whether it be chess, yoga, sports, or running. Keeping your mind active while in your host country can help to minimize culture shock and homesickness. Make new friends and get involved with extracurricular activities, clubs, voluntary work, etc. to help to make your stay much more enjoyable.