Spend weekends exploring or traveling

The Study abroad experience is an exciting and fulfilling one for any international students, including our TALK International students. It is a time when you learn new things, meet new people, and see new sights. When studying abroad it is important to take some time away from your studies to ensure you don't feel stale and over-worked. Here are some study abroad week-end travel and outings tips that you can use when looking to have some time away from your studies.
Exploring On The Weekends – When studying abroad see that you make the effort to have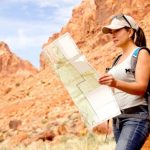 some time away, and use the week-end for this. Use this time to take a trip to see your surrounds, by visiting a neighboring county, state or city. You can also choose to travel to other regions of the country if you have more time off. By exploring new areas, you will gain an insight into this new culture and lifestyle, and at the same time take a necessary break away from your studies.
Try New Foods – On your downtime which is mostly on weekends, why not take the time to try new and exciting culinary options? Traditional food is what gives the country its name, so when exploring your host country why not explore different restaurants, cuisines, and tasting local dishes that are part of the culture of your host country.  And, be adventurous!
Explore Local Culture and Mingle – One of the best ways of exploring and experiencing your host country is by spending time with the locals. This can be anything from participating in or just being a spectator of the local traditions or customs that are demonstrated with a cultural or religious festivals and events. Don't feel shy about approaching the locals. Some of the best ways to mingle with the locals is to join clubs and partake in  social events, games, and sports.
Be Informed about Where You are Going – Before traveling to different destinations, always be informed on where you are going, the attractions you are going to see, the costs involved . This way, you will be assured of having the best possible experience on your week-ends away in your host country.