Live like a local

When TALK international students embark on their study-abroad experience, it is important to try to do the things that will most certainly make your stay not only productive but also very special. One of those things you should do is immerse yourself in the culture of your host country. Live like a local! The one sure way that you can appreciate your host country's culture and customs is to share in them. Here are some of the ways in which you can live more like a local.
Things you can do to Live like Locals
Use Local Transportation – Using local transportation as a means to get around is a great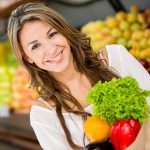 way of experiencing the sights, sounds and all the local activities or routines. Depending on where you are studying, there should be many public transport options, including taxi, bus, bike, train, or walking, to name a few. Public transportation is a great way of getting around and to allow you to feel what it's like to be a local going on their business.
Shop at Local Markets – A lot of cities or towns have weekly farmers' markets where you can buy fresh fruits and vegetables cheaper than at stores. Immerse yourself in the culture and join the local residents as they participate in community events and markets such as these. Besides, it is an excellent way to meet new people and make new friends.
Community Events – Going to community events for local residents is a very useful way to meet new people and experience new things. Community events are fun, often surprising, and can really make you feel welcome and part of the community. Local residents like to be welcoming and helpful to newcomers. The more the merrier!