Air Tour Boston Tourism Guide

TALK students studying in Boston can experience a really novel way to see the city sights by taking advantage of the great air tours available. Whether it's helicopters or hot air balloons, TALK students can be sure that they will see the great city of Boston from a new angle and  in an exhilarating way. Here is an air tour Boston tourism guide for students of TALK English Schools who want to go sky high to see the greater Boston area.
Boston Air Tours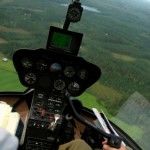 Boston Air Tours are a great way of seeing the whole Boston area with an aerial view. The helicopter tours are led by experienced and well trained pilots who show and relate all the amazing sites the Boston has to offer. Each flight seats up to 3 people.  They depart from Lawrence. This is one of the many tour options available TALK students, so check them all out and choose the one that bests suits your idea of fun and your budget. These Boston Air Tour fees reach around $375 for 3 people, depending on the tour package taken. To enquire further about fares and to book your helicopter tour, contact the Lawrence location on 978-689-7600.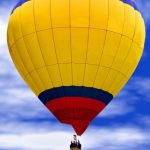 Boston Hot Air Balloon Rides
Boston Hot Air Balloon Rides are a beautiful and fun way of experiencing Boston at a whole new level. One of the offerings of Boston Hot Air Balloon Rides is a private hot air balloon flight for 2, and this journey is like no other:  the balloon ride lifts off at dawn and proceeds to float along with the wind, calmly hovering above streams, treetops, meadows, and ponds. This balloon experience will give you a real bird's eye view of the Boston city and its pretty skyline. If you are lucky you may spot blue heron, deer, and other amazing wildlife along the way. Afternoon rides are available but are limited. To book your flight, contact (508) 733-1868. Rides cost between $270-$290. Gift certificates are available. An insurance waiver has to be signed prior to the flight. Departure is located at Minuteman Airport in Stowe, MA.
Now City Tours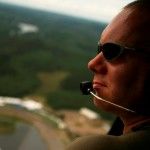 Now City Tours offers TALK students a great way of touring the Boston area by helicopter. This company offers 3 main tour packages, but tours can also be customized to suit your particular interests and needs. Now City Tours offers flights from 25 minute to 45 minutes, and caters for up to 3 people at a time. Prices range, depending on the tour, from $350 – $650. To book your tour contact 855-759-8687. Departure is from Revere or Beverly airport.