Visit Atlanta On A Budget

When on a budget and in need of some time away from your study, there are many different places any TALK student can visit. When you tour Atlanta, here are just some of the affordable, free, or cheap sightseeing options you can choose to take your mind of your study. Some of the attractions when you visit Atlanta on a budget are: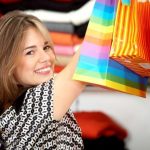 Atlantic Station
Atlantic Station is a large outdoor shopping mecca which you can explore and find bargains. This large shopping complex is home to many large and small retailers, a movie theatre, grocery store, restaurants, bars and more. Atlantic Station is ideal for TALK students who want to freely walk around and browse at the many stores while having a little retail therapy at the same time. Atlantic Station is located at 1380 Atlantic Dr NW, Atlanta, GA 30363.
Decatur Square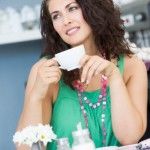 Decatur Square is a fun and relaxing place to visit when looking to have a day away from your study. Here you can shop, dine,
relax, or read a book in the sun. The town features over 200 shops, galleries, restaurants, and performance venues along beautiful tree-lined streets. The closed-in community gives the town a warm and inviting feeling to any newcomers and allows you to get a look at a more relaxed side of Atlanta.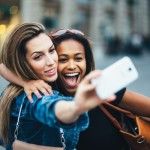 Jackson Street Bridge
The Jackson Street Bridge is a great place to visit to have a picture of you with the skyline of downtown Atlanta. This bridge is high above International Boulevard and gives you plenty of amazing views across the city. Because of its closed-in nature, there isn't a lot of traffic. The best time to see the bridge is at sunset as you will be able to photograph Atlanta in spectacular light.
Krog Street Tunnel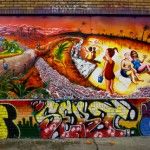 The Krog Street Tunnel is home to an array of beautiful public art with paintings that express social and political themes in imaginative ways. Known for this street art, the Krog Street Tunnel links the Inman and Cabbagetown neighbourhoods. It's a must-see for fans of graffiti art too.