Atlanta Tourist Attractions

Atlanta offers a huge range of attractions that invite you to experience the history of this great city. For students of TALK, there are many Atlanta tourist attractions that can be seen when you are looking for fun things to do on your days away from studying.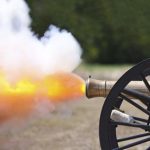 Atlanta Cyclorama & Civil War Museum
The Atlanta Cyclorama & Civil War Museum is a very interesting museum which is located in Grant Park, adjacent to Zoo Atlanta. This spectacular cylindrical painting (42 high x 358 feet wide) takes you on a stirring journey of the Battle of Atlanta which was fought during the American Civil War on July 22, 1864.
The museum holds many artefacts of the war. It also houses a steam locomotive known as  'Texas." This locomotive was made famous in 1862 when it chased the captured train "The General" during the Civil War and the incident became known as Great Locomotive Chase. This museum is the perfect place to visit to enrich yourself with the historic background of Atlanta.
Center for Puppetry Arts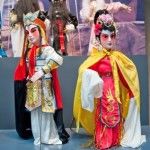 For those with an artistic heart, the Center For Puppetry Arts is a wonderful place to visit. Located in Atlanta, this center is one of the most important of its kind, dedicated to the art of puppetry. The Center For Puppetry Arts focuses on 3 different areas including museum exhibits, educational activities and puppet theatre performance. Unique and compelling, this museum is one of the few puppet museums in the world.
If you are a sports fan, the Georgia Dome is the place any TALK student to go. The Georgia Dome is located between downtown (east) and Vine City (west) in Atlanta and affords you a breathtaking view of the sports field and of the city as you take in the game! Perfect for all and any sports fan, the Georgia Dome hosts a number of events throughout the year so you have a range of great world-class activities from which to select on those days that you put down your books and give studying English a break!
Atlanta Botanical Garden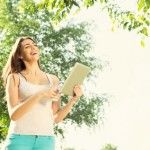 The Atlanta Botanical Garden is a magnificent place to visit when you want to have an easy and peaceful day out. The botanical gardens stretch across 30 acres and feature a stunning range of trees shrubs and flowers which give you the feeling of a garden perpetually in full bloom. Featuring lovely sculpture, water areas and fountains, gardens lights as well beautifully created installations of  Imaginary Worlds and 'Treemendous Treehouses', these botanical gardens are a tonic for tired nerves and a world away from the bustle of the city and the demands of the classroom. The Gardens are to be found in Midtown Atlanta, adjacent to Piedmont Park.