Travel blogs

When it comes to writing a travel blog there are many different things that any TALK international student should consider on order to make their blog unique and interesting. Here are some tips about writing a great travel blog, and entertaining your audience!
Keep it Clean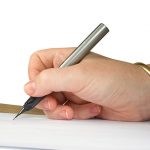 When writing about different travel destinations, try to avoid writing about the bad parts of the trip that you may have experienced. Your audience is looking for the good points and the positive side, so always be mindful of this. You may also ruin the reputation of an establishment, a hotel, a tour guide unnecessarily if you are too critical.
Record Things as They Happen
When something major happens on your trip write it down either on laptop or your travel journal, so you remember all the details. This will help you record your experiences in real time, and provide you with a clear memory so you can recall what happened with greater clarity and in a specific order.
Filter Your Content
Before uploading anything it is best to make sure you filter your content for your appropriate audience. Make sure you filter out any offensive language, that you avoid using strange terms or phrases which you do not explain, that you edit your blog, as well as fact-check if you have important details of a specific area that you are wanting to convey. This way you know your blog is the best it can be.
Consider Future Employment
When writing your blog, you may find that a future employer may be interested in looking at it, especially if you are looking to be a journalist or writer. Write your blog professionally, as if it were for a portfolio, as this will look great in future employment applications.
Great Travel Blogs
Here are just a few of some really good travel blogs that you can use to get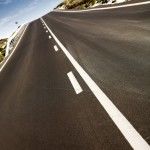 ideas, inspiration, and just have a good read.
Anil Polat's Fox Nomad is a great blog for technology travelers. The author is well-traveled and if you have questions about different technology options on the road, Anil will be able to help you.
Mike Sowden's Fevered Mutterings is a fantastic blog which is ideal for those who want a thoughtful slant and interesting travel insights, combined with a little British humor. Well- traveled, Mike is a fantastic source of some great travel tips and advice.
Wes Nations' Jonny Vagabond is perfect for giving a unique perspective into the world of travel. This blog is written about entertaining and unusual situations where you will get weird and wonderful advice on such adventures as how to avoid Vietnam poker scams or take the best photos of the Ganges River.