How To Have Success As A College Student

Studying abroad can be one of the first opportunities many young TALK International students get to travel or experience a new world. With all the excitement surrounding your trip, you may make a few mistakes that affect your enjoyment or ability to benefit positively from the experience. For ESL students, here are some of the things you shouldn't do if you wish to make a success of your college career.
About Booking those Week-end Trips in Advance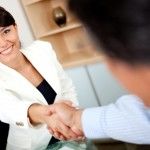 As an ESL student in a new country, you'll be in a position to experience a wide range of new places and cultures. Although it may seem wise to pre-book your weekend trips in advance, try to avoid this until you get settled in and learn your study program and get to grips with your schedule. You don't want to book a trip in and find you have to study that weekend for a test.
The Perils of Not Making A Budget
Your budget is one of the most important things to have a really clear grip on when you are looking to travel and study abroad. By not budgeting you are setting yourself up for some financial hardships. Always budget ahead for food, utilities, transportation, bills, and anything else you can think of. This way you are properly prepared to handle any situation that arises.
Not Learning The Language
When traveling to a host country, try to learn some basics of the language to help you communicate better with those around you. Not only will your communication levels increase, but you will also be able to learn new skills while gaining the respect of the native speakers in your host country.
Zoning out Through the Orientation
When you have arrived at your new destination, you may be tired and excited at the same time. When attending the orientation for your school's program, make sure you pay close attention to all they have to say, as this is important to your success as a college student. Zoning out or not caring what they have to say is not going to ease your entry into college life
Thinking that Local Rules don't Apply to You
When in a host country for study, it is important to follow the rules.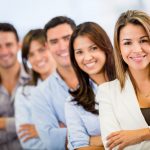 Because you aren't from there, it doesn't mean you are allowed to do things differently. You can still be arrested when breaking the laws abroad and this can cause problems with your college career and with your budget as you will be obligated to pay, sometimes quite large, fines for breaking the laws.
Social Media Obsession
When studying abroad it is normal to feel homesick. It is OK to check up on social media sites and connect to what is going on with family members, friends back at home, etc., but remember that too much social media time can affect your study, your everyday life, and your emotions. Try to limit your time on social media sites so you can explore and learn to cope with the new world around you. This way it won't affect your study time either.