Student Organizations

When studying abroad, many TALK international students may not really grasp that it is important to join clubs, societies and other student organizations. Most students feel that student organizations may be similar to politics, but that is not the case. Listed below are some of the reasons why joining student organizations can be a great move from which our international TALK students will really benefit.
Why Join a Student Organization?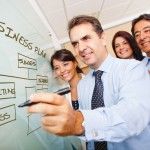 Networking: Some of the best ways to network with other students around you is to join a student organization that is about similar hobbies or interests as yours. By doing this, you actually put yourself in a position, through other members and similar interest groups, that can help boost your career prospects, make your hobby more interesting, or simply expand your knowledge and areas of interest that last a lifetime.  
Social Skills: Joining an organization really helps improve your overall social skills. Being part of a group can boost your confidence, help you to learn about new cultures, and also allows you to interact with people that you never anticipated you may meet or become acquainted with.
Professional Experience: If you join a professional student organization, you will have the opportunity to become exposed to the exact nature of the profession in which you are interested as well as the professional career options that you can pursue within you area of interest. For example: if you're studying to become a marketing major, by joining the American Marketing Association you can get help, input, advice and even inspiration about your selected profession.
Personal Development: By joining a student organization you may also see an improvement in your personal development. You may see an increase in your confidence, communication skills, professionalism, and your overall personality.
Leadership Skills: These organizations are also great for improving your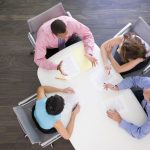 leadership skills. You may develop the skills needed to take responsibility for larger courses of action or to challenge ideas that may be put forth in the group. Having good leadership skills is always a big advantage in life. You will also see an increase in your management skills.
Friendships: During your time with the organization, you will have had the opportunity to make new and lasting friends.  And while you are a part of a society of club, you will have lots of fun, meet new people and have a feeling of belonging.