Student Housing

For TALK students looking for a place to stay during your study abroad period, there are many different housing options available for both on campus and off campus. So how do you go about making the right choice and selecting the best housing option for your living, study and budget needs. Here is a guide into the advantages and disadvantages of on-campus vs off-campus student housing for TALK students.
ON-CAMPUS
Advantages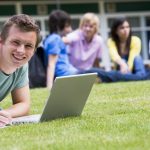 There are many advantages of living on-campus at your school. One of the best advantages is that you have quick and easy access to your school, the facilities, and the activities whenever needed. By living on-campus you can walk to classes and all the campus facilities like the computer labs, library, student centers, sports facilities and cafeterias in the safety of the campus grounds and at your own. Additional advantages are that on-campus students are exposed to on-campus and off-campus social events and activities because they are constantly interacting with other students.
Disadvantages
The on-campus disadvantages are that you have less privacy than what you would expect living off-campus. Even though each school is different, the on-campus residence experience often requires that students live in fairly close quarters, sharing bedrooms, the kitchen and bathroom with others. In an intimate shared living environment such as this you may find it difficult to have enough private time to yourself or to feel comfortable about inviting friends or family over.
OFF-CAMPUS
Advantages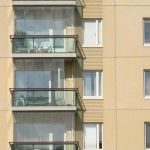 There are many advantages of living off-campus for TALK students. One of the biggest living advantages is that you become more independent and have the opportunity to explore a new culture. You also have the ability to separate yourself from the academic environment and have direct communication and participation in the host country's society and culture.
Disadvantages
The disadvantages of off-campus housing are the lack of interaction with your fellow students. You may also find the costs of living independently are higher , and may involve a lengthy commuting and travel distance between your home and school.
Different Housing Options Available
Homestay
Student Dorms
Apartments