Spotify

Music is a part of living and is a major industry in the world. It is great for bringing people together, making you relax and, well, just happy. A great idea for our TALK international students looking for new or current music is the digital music service called Spotify. It is taking the US by storm. Here is some information about Spotify, and why it is a great tool for you.
What Is Spotify?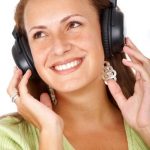 Spotify is a specially made digital music service which is said to be an alternative to iTunes. This music service hit the US in July 2014, and allows all users to have access to over 15 million song tracks from all of the top labels in the music business.
Benefit of Using Spotify
Facebook – Spotify has the ability to sync with Facebook. This is great for those who want to share their playlists publicly with their friends by showing what you are listening to at a particular time.
Music Options – Because of its vast library and with the diversity of its music offerings, Spotify is able to provide users with millions of song choices, which is bound to get any party started. Students will have the opportunity to create their own playlists and select their favorite music at all times. Spotify is great if you have been finding it hard to find songs that you love.
Subscription Plans – Spotify provides students with affordable subscription plans which can cater for any budget needs. The first one is an ad-supported plan which allows you free access to 10 hours of music a month. The second plan is a $4.99/m plan that allows you to listen to as much music as you want ad-free, while the third is a premium plan that gives you unlimited perks with mobile access and offline access for $9.99/m. Android and iOS apps are available so that you can listen to music anywhere as long as you have your mobile phone with you.