Solar Polar back pack

In today's world, electronic gadgets become more indispensable every day. Unfortunately all these gadgets  need to be charged regularly otherwise they run out of power at the most inconvenient times. For TALK international students who have experienced this, the use of a Solar Polar Back pack may be what you need. This innovative backpack is great for a variety of reasons for the college student. Here is some information into what this backpack is, and how it can benefit you no matter where you use it.
What is a Solar Polar Back pack?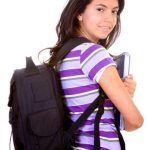 A Solar Polar Backpack is a professionally designed and very innovative backpack which can charge electric devices. This backpack features small solar panels that, when exposed to hours on sunlight, provides enough power to most of your devices.
The Advantages of Solar Polar Backpack
High Charging Abilities – One of the best advantages of a solar polar backpack is it provides high charging abilities for many different devices. This backpack is great for easily charging tablets, phones, GPS systems, handheld game devices, and cameras.  With 4-5 hours of direct sunlight, it can easily charge a typical phone. This solar polar backpack features 2 x 2.0W solar panels located on the back, well placed for catching the direct sunlight as you carry it on your back.
Waterproof – This solar polar backpack from Voltaic has extremely efficient  waterproofing properties and can easily be used in all kinds of weather. It is a high endurance design which enable the backpack to withstand most kinds accidents and demands of everyday use.
Lightweight – Perfect for easy transportation, this solar polar backpack is great for providing a lightweight design that is easy to carry no matter where you go. Because of its unique compact size, it doesn't weigh you down no matter where you go.