iPod

If you take your studies seriously and work very hard while at college, TALK international students may find it difficult to relax and to wind down, especially after studying or writing  assignments and taking exams. There are many ways you can help to reduce stress, and one item will be a great help is an iPod. Here are some of the great and fun benefits of using an iPod for any student in need of relaxation.
 Advantages of an iPod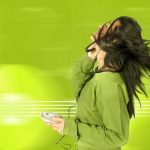 Relaxation
An iPod is a great device for helping to relax and keeping you relaxed before and after your assignments and exams. Studies have shown that when listening to music it helps to reduce stress as it enables the mind to relax.
All Your Music in One Place
Depending on the storage capacity, an iPod provides you with the option of having all your music in the one place. Many iPods are quite small and  yet they have a  big storage capacity and can hold thousands of songs. For example, an iPod with 160GB capacity can hold up to 40,000 songs.  They are also lightweight and extremely compact in size which is ideal for carrying around with you wherever you want to go.
Simple Control Functions
IPods are designed to be user-friendly, with simple control functions. These devices offer basic control options including playback, pause, skip, and repeat, along with other more complex functions and app options depending on the model you choose. The controls are easy to navigate no matter how technology savvy or un-savvy you are.
Customizable
One of the best things about a more advanced iPod is that they provide a customizable design that allows all students to create their iPod look according to their own personal taste. Not only can you get different types of cases for your iPod, but you can also customize the front screen with your own images.