Head phones

When our TALK International students want to have a little time to themselves, what better device than a set of headphones to create a temporary and pleasant barrier between you and that busy world outside? Head phones are great to have for a variety of reasons, and they serve a lot of purposes for the college student. Here are the advantages to using headphones, in a dorm, a study area or other places.
Benefits of Headphones for Students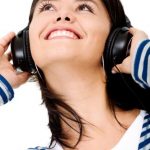 Music – One of the best advantages of having headphones is the ability to listen to your music at any time or any place. Music can help to relax you and when you are out in busy traffic, commuting in trains and buses and planes, walking back to college, or just feeling a little bored. All you have to do is put on your head phones, plug in your music device and away you go.
Noise Cancelation – Depending on the types of headphones you purchase, they can also provide you with the option of canceling out surrounding noise for better concentration. Noise cancelation headphones are great for removing any unwanted noise that is around you. This can be a big benefit for many reason such as.
Removing noise around you when studying
To help you sleep better at night
To help keep you from hearing other students when they are very loud or partying of a night.
Tips when Buying Headphones
When it comes to buying headphones in college here are some of the things you can take into consideration:
Think about where you would use them.
Set a budget that you would like to spend to save money.
The type of headphones that you would like to use: Over-Ears or In-Ears.
Whether you want noise cancelation or ordinary style headphones.
Whether you want wireless or a cable design.
Trying to afford a quality brand that will last.