Digital Camera

When it comes to traveling abroad there are many different sights and scenic wonders that TALK international students are going to behold. For college students, havinga digital camera on hand is a great way to preserve those memories of the places you have been and the people you have met. A digital camera is one of the must-have gadgets for students that has many benefits. Here are some of the advantages of having a digital camera with you at all times.
Advantages of Digital Cameras for Students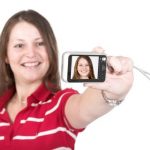 Captures Memories: Cameras are designed to capture a memory that you can keep forever. They are great for giving you the chance to always be able to look back at the fun and exciting times, and jogging your memory to remember and associate those images with great times.
Takes Multiple Pictures: A digital camera is also perfect in that it allows you to take multiple pictures with the option of deleting them at a later date. Because the pictures are stored on memory cards, you just need to change the memory card when it is full, and then  continue on to to take plenty more pictures.
Easy Uploading and Printing: Another advantage of using a digital camera while studying and traveling is that you can easily upload the images to a computer and have them printed in an affordable way. This is great for a budget conscious student.
Tips for Choosing a Digital Camera
When it comes to choosing a digital camera there are many things that can be taken into consideration. These include:
Battery: Cameras come with external or internal battery types that can either be charged from power sockets or from a change of batteries. Work out which method would be best for your application and use. Sometimes ordinary store-bought batteries are beneficial on long trips, because in remoter areas power points may not always be present.
Zoom: The zoom on the camera is also a good thing to check as this will allow you to have close-up pictures of certain things that you cannot get any closer to. This is good for wildlife or other objects that you can't get close too. It is also good for landscape type photos.
Waterproof: Although they may be more expensive, waterproof cameras are beneficial for student travelers who may be exposed to lots of different weather conditions on their travels. It also provides you with the option of taking photos underwater, as well as in the rain.