The College Student Budget

Studying abroad promises international students the experience of a lifetime. During this time TALK students can learn as much outside the classroom, as they can in formal class. It is also a time when there are more and different expenses to those that the student has been used to at home and in a family setting.  Using some simple tips, you can create a student budget that will help you to manage your finances in a more productive way. Here are some tips for living simply but well, and that will enable you to manage your budget as a college student when studying abroad.
Covering Direct Education Costs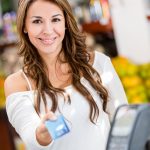 When it comes to studying in the USA it is important to know the difference between direct costs and indirect costs. Some direct costs include room, board, tuition, and any fees. Indirect costs are more flexible costs that can be paid at a later date if needed. When studying abroad, the direct costs should be at the top of your priority list. The funds for the direct costs could come from family sources, loans or scholarships.
The best college funds are scholarships and grants as these don't have to be paid back. If you're eligible, apply for as many scholarships as you can to help with the cost of your education. Once you have exhausted the funds that don't need to be repaid you can then start to consider student loans to help cover the rest of your direct costs. If you are an international student, you won't be eligible for sponsored US government loans. However, lenders such as Sallie Mae® offer credit-based private loans for which international students may be eligible.
When all your direct costs are taken care of, you can then work on your college student budget for indirect costs. These costs are usually any living costs that you have to take care of while you're in school. Due to some limitations and restrictions when it comes to off-campus employment for international students, you may need to show that you have enough funds to cover all your costs for the academic year when you apply for a student visa.
Managing Your Indirect Costs
Housing: After being admitted into your college, your institution housing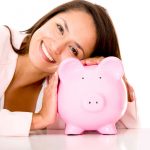 office will contact you about on and off campus housing availability. If you are intending to live off-campus you will want to arrive a few weeks ahead of your study starting period to search for places to live and then to get settled.  The cost of off-campus housing can considerably vary depending on the location. Housing generally is more expensive in large urban areas and on the East and West coast of the U.S.A. In addition to renting, you will also have to take into consideration the costs of household essentials and furniture, as most rental apartments aren't furnished in the USA. Having a roommate is a great way of reducing your expenses by splitting costs.
Transportation: If you are looking to be using a vehicle while studying at TALK you will also have to take into consideration the operating expenses, which includes routine car maintenance, parking fees, and fuel. One way to help reduce costs is by carpooling with others. Using public transportation is also another great way of saving money. For international students, if you are looking to travel home during your break, it is best to budget for a return airfare as well. Some universities offer a low-cost or free shuttle bus service between surrounding areas close the school and the school campus.
Meals: For food it is best to try and budget for groceries, and to cook at home rather than eating out constantly. Some colleges may also have a meal plan that you can use, so take advantage of any benefits around meals that are on offer.
School Supplies: If you want to lower the cost of your essential study materials, ask around about where you can buy used textbooks at reduced prices. Most campuses have stores close to or on campus that sell books that have previously been used by other students. You can also check the bulletin boards at the campus for ads that may be offering books and other items you need.
Managing Credit Cards: Even though using a credit card freely can be fun, it can also ruin any budget plan you have in place. Try to use credit cards sparingly, and only for items that are really necessary. If you can, pay the full balance on your credit card at the end of every month. It is also a good idea to know the fees and interest rates, as they are usually very high and one of the main reasons that your credit card purchases need to be controlled and as little as possible.