A Brief History Of The Selfies

Selfies have become a global phenomenon for many people right round the world. With the ability to take photos of yourself with the latest technology, the selfie trend has exploded to new heights since it was first recognised. Here is a brief history of the selfie and how it has transformed to what it is today.
2005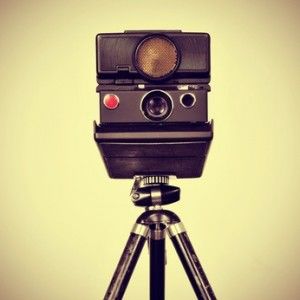 First noted by Richard Krause in his photography "how to" guide, the term selfie, little did he know would be transformed from a simple word into a global phenomenon. He notes in his book "The guesswork that goes into selfies often result in serendipitous photographic surprises.
Feb 2007
A photo-sharing user from Flickr created a "selfie shots" group which defines selfies as "A photograph of oneself in an area extended posture.  It is not to be confused with a photo of oneself in a mirror or other reflected surface.
June 2010
The release of the iPhone 4 from Apple featured a front facing basic camera that was included for users to enable video-calling applications such as Skype and Apples FaceTime. The camera also allowed users to frame their self-portraits.
Oct 2010
With the launch of Instagram in 2010, the site reached over 100 million users by the year 2012. Users with the use of the app were able to share smartphone photos and enhance them by the use of a filter. The upload of 23 million photos has been noted with the hashtag 'selfie' since the launch of Instagram.
June 2012
The word selfie joined words for possible inclusion by OED's watchlist. It noted "This colloquial term for a photographer self-portrait has thus far appeared primarily in social medic context."
Dec 2012
In the Top Buzzwords of 2012 from Time Magazine, selfie made an appearance. It observes that "selfies are often snapped at odd angles with smartphones and include part of the photographers arm.'
Jan 2013
Sasha and Malia, The Obama daughters took a picture at the presidential inauguration of their father.
March 2013
The first moral panic piece about selfies was written and published in the Daily Mail. It headlined with "The craze for pouting pictures I fear my daughters will end up regretting." It also says that "it's as though a whole generation of teenage girls have lost the ability to smile naturally."
April 2013
Featuring a front facing 2 megapixel camera, the Samsung Galaxy S4 was released. During this time the number of selfie pictures uploaded increased.
June 2013
With the launch of the Instagram 4th software version, the app's new feature offers users a 15-second video. This has speculated whether the selfie movie will become a new trend amongst teens.
COMPETITION
TALK English Schools is giving upcoming students the chance to win an iPad Mini with our new online competition! For your chance to win all you have to do is like our TALK Facebook page and upload your very own selfie picture with the hash tag #summerselfie. Competition runs between 4th of July to August 22nd so hurry and be quick to enter!