Boston attractions

Boston is a fantastic place to be for students learning English at the TALK English Schools. The city offers so much in the way of attractions, events, culture and diversity that a visit to Boston promises to be something special. We selected these 3 Boston attractions as 'must-sees' when you are there.
Boston Common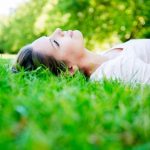 Boston Common is a the city's most famous public park featuring shady trees, lovely sculptures, grassy lawns and a large pond with bridge. It is the perfect place for TALK students to hang out and enjoy some sunshine, or to have some quiet time alone. Students can also have fun by taking a ride on a swan boat, or ice skating at the Frog Pond during the winter months.
The Prudential Center
The Prudential Center is located by Copley Square, and is the second tallest skyscraper in Boston after the John Hancock Tower. There are two main attractions here: the first is a huge shopping center at street level, and where you find flagship stores such as Saks 5th Avenue and Lord & Taylor, along with some great dining options and upscale boutiques; then there is the The Skywalk Observatory at the very top. Here, visitors have a 360° view of Boston and surrounds.
Newbury Street
Newbury Street is a scenic, quaint street which stretches several blocks and has some great restaurants and shops. What makes this street distinctive is its amazing tree-lined sidewalks and beautiful historic architecture. Newbury Street is an excellent escape for students who want to relax and unwind and leave the classroom and the hustle and bustle of the city behind.