10 Tips For Making Creative Selfies or Self Portraits
When taking selfies it can start to become boring if you do the same thing over and over again, but it doesn't have to be. With these great tips for making creative selfies, you can bring joy back into your daily life.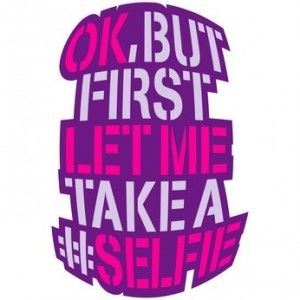 Take a photo of you in your vulnerable state. This is best done first thing in the morning with messy hair and mess around you. Although you may feel it is a little embarrassing, there is great beauty in vulnerability. To capture it more effectively, a black and white image can be taken but it can still be in color.
To express your personality, use props around you that emit your love. This can be anything from a car, ice-cream, camera, or pets. By posing with a favorite object you can show the love and fun side of yourself.
Using the self-timer is a great way to have a creative selfie taken. Place your camera or phone on a stool and go about your activities as normal and let the camera do its work.
If you're extending your arms, look up at the sky as this will help to remove a double chin.
Try to look away from the camera when taking a selfie to have a more creative vibe. This will capture you in a more relaxed state and you will look better on camera without the awkwardness.
Taking a selfie doesn't necessarily mean taking a picture of your face. If you have your favorite shoes on or shirt, why not take a photo of that as well.
Taking a selfie with the help of a reflective object is also a great way of adding creativity to your photos. Mirrors, a lid of a pot, or ornaments also make a great reflective surface.
You don't always have to be happy. Share your fears, anger, tears, or concerns through your selfie.
Use creative lighting such as a phone, laptop, or flashlight to bring a dynamic presence to your selfie.
Using a pen, chalk, or marker write out words on a piece of paper or chalkboard and hold them up in front of you for extra creativity.