College blogs

College is a time for fun and excitement, and for TALK international students looking to study abroad, some of the best ways of finding out about a study abroad experience is by doing some research and reading study abroad college blogs for advice and insight into the international students experience and how they found studying in a new country.
Benefits Of Reading College Blogs When Studying Abroad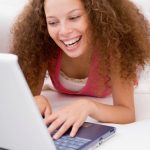 Goals and Aspirations – Students who have travelled far to study in America all have 1 thing in common and that is achieving their goals and aspirations. Study abroad college blogs offer proof of students who have gone on from their study and have successfully, not only completed their study, but also show that they are well on their way of achieving all they wanted to.
Tips – College blogs are a great way for upcoming students to gain tips into what they can expect when studying abroad. This can be anything from the American culture, the ways the schools work, the American language, the laws, or anything else you may be curious about. Study abroad blogs give plenty of advice on what to do and what to expect when you are about to study abroad.
Improves English Reading – Reading blogs that are in English are a great way of helping to improve your overall reading and English level. Not only will you get practise but you will also help to learn new words to be able to understand and communicate better.
Writing Your Own Blog
Once you have started or finished your study abroad experience, you too can help other students with your advice and tips about what you have learnt and experienced. By writing a blog of your own, you can not only keep a track of your travel adventure but show others that studying abroad is one of the best and most rewarding experiences of their life.