Ferry Ride in San Francisco

What better way to explore the "City by the Bay" than taking a ferry ride across the bay itself?!?
Students met last Saturday morning to go on a ferry ride in San Francisco.  They met at the Caltrain station next to school and rode into San Francisco. There they met TALK teacher, George, who showed them around the famous Pier 39 and Fisherman's Wharf area before riding a ferry across the San Francisco Bay to Sausalito.
Ferry Rides from Pier 39
More tourists visit Pier 39 than any other attraction in San Francisco, and for good reason! TALK students had a great time exploring everything Pier 39 has to offer including great views of the Golden Gate Bridge, Alcatraz, and the city skyline. "I liked the sea lions," exclaimed Maya Imai from Japan, "Their looks are funny; the way they swim and the noises they make – everything is funny!" There are floating docks in the water next to Pier 39 where the sea lions come to sunbathe and be seen.
Especially popular with the students was enjoying a traditional San Francisco treat for lunch: Clam Chowder! This thick, hearty soup is served in a bowl made of sourdough bread – a perfect lunch to enjoy next to the bay or on a cold day. "It is very tasty and I've never tried it in Japan," said Hajime Ishinoda. Maya added, "Japan has a similar soup, but it's not as big as it is here. San Francisco's is better!"
After filling up on delicious food, it was time to board a ferry boat and ride to Sausalito, a small fishing town. While fun, Maya did say the ferry ride was very windy, she couldn't even see the Golden Gate Bridge because her hair was blowing in her face! It must have been worth the ride because the students agreed that Sausalito was a great little city with different scenery than what you can find in San Francisco. Sausalito is surrounded by natural forests and the bay – many of the people live on the water in houseboats! "I want to try the famous ice cream next time!" shared Maya.
The group returned by ferry to San Francisco's Pier 39, said good-bye to George and headed off on an adventure of their own. The ferry ride was fun. In San Francisco, there's always an adventure waiting for you!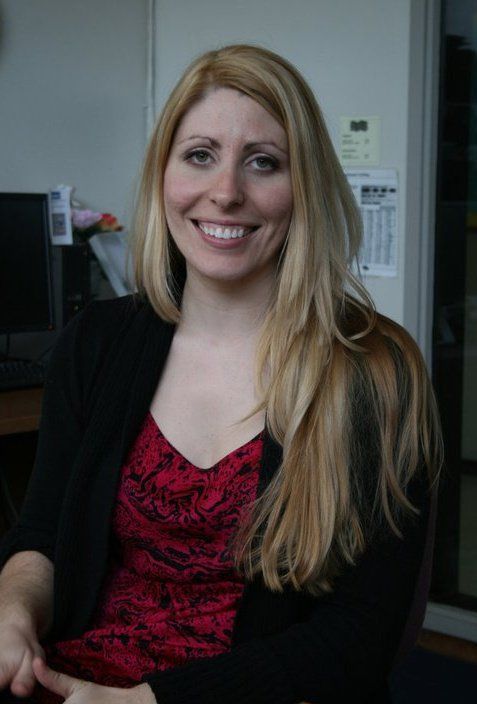 Our Blogger is Lacey Long, the School Director and PDSO at our Notre Dame de Namur University center. She enjoys teaching students American slang; she loves singing in the car during student trips (even though her voice is terrible); and she thinks EVERYTHING can be funny. Contact her at lacey.long@talk.edu.