Miami Trips and Air Tours

The sultry city of Miami is a fantastic place for students to study English at the TALK English Schools. Miami is rich in culture, fantastic nightlife, celebrity sightings and homes, both natural and architectural charm and wonders and is truly one of the most exciting cities in the United States. Take a day or two away from studying and treat yourself to some of the many Miami Trips or Air Tours that cater to the adventurous traveler.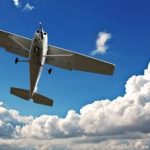 The Grand Miami Air Tour
The Grand Miami Air Tour is a high flying and fascinating sightseeing tour that takes you above the skyline of Miami in a small plane. This tour is 60 minutes and is fully guided and narrated by your Grand Air Tour pilot. On this tour you will be flown down the length of Miami Beach, see the exotic and rare marine life in the Biscayne Bay shallow waters, explore downtown Miami, along with seeing the multimillion-dollar spectacular oceanfront homes located on Star Island where celebrities like J.Lo go to get away from it all. The tour offers 360° viewing angles of the whole city area. A minimum of two persons booking is required when scheduling your tour. Flights depart 9am and 11am daily. Departure point is 1602 SW 77th Ave, Hollywood, Florida. Prices range from $170 – $190.
The Miami Helicopter Tour is an amazing and exhilarating tour that takes you above Miami to see the city from new heights. This helicopter tour runs 30, 45, and 60 minute private trips which give you views of the amazing Miami skyline, breathtaking beaches, Fairchild Gardens, Coconut Grove, Biscayne Bay, along with Miami's prestige real estate. The minimum booking requirement is 2 passengers and the helicopter seats 3 passengers max. The departure point is located at Tamiami Airport, at the LandMark Aviation hangar. Tours depart between 9am and 6pm. Prices range between $230 – $390, depending on the flight length.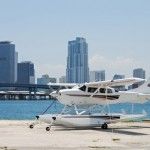 Miami Seaplane Tour
The Miami Seaplane Tour is an unparalleled adventure to explore the breathtaking views of the Miami skyline aboard a seaplane. Starting a Key Biscayne, you will take off and land on water, and you will see the sights of Star Island, Coconut Grove, the Art Deco District, and South Beach, along with many other amazing landmarks and features. This tour is a 30 minute flight and can cater for up to 3 people at a time. When booking a minimum of 2 persons are required. Departure is located at 3401 Rickenbacker Causeway, Key Biscayne between 10am and 4pm. Prices range from $170 – $180. For more information contact +1 305-361-3909.