Why Boston Is A Great Place To Study
Boston is a city that has so many wonderful attractions, and for international students looking to learn English abroad, the TALK English Schools – Boston enables you to enjoy what the city has to offer while studying in an environment that ensures you reach your potential. TALK English Schools in Boston can open doors whether working or traveling to English- speaking countries. With the latest and most effective teaching methods available, the TALK English Schools – Boston is known for its high educational standards and excellent results.  There are many great reasons why Boston is a great place to study for any international student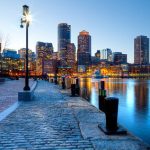 Professional Teachers and Staff
Professionally trained, all teachers and staff at the TALK English Schools – Boston can help students achieve their objectives of reading, writing and speaking English fluently. Equipped and prepared with the most up-to-date methods of teaching and learning available, all students will make progress in their study in a very short amount of time. All classes including the General English Full Term Program are designed to be easy to understand, and teachers bring an interactive and fun approach to learning that isn't tedious or boring in any way. The staff is friendly, helpful and knowledgeable to help students with any concerns they may be having.
Community
Boston is home to a friendly, diverse and multi-cultured community which helps to make everyone feel at home in this city. International students will find out why Boston is a great place to study: Boston is a very accommodating and welcoming city to tourist and students alike. In additions, the TALK community atmosphere will make you feel like part of a big family with new friendships that last long beyond the study period.
Education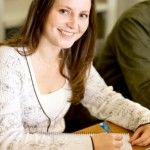 To succeed in life, a good education is a must-have, and for international students learning English, TALK can not only help you succeed in life but also give you the ability to better yourself. TALK English Schools – Boston can enhance your English reading, writing, and speaking skills, which gives you many new opportunities to work, live, and travel to English speaking countries. Selecting our schools in the USA for your English language study-abroad experience leads to not only a proficiency in the English language but also an understanding of different cultures and a self-understanding that you would not otherwise have acquired.
Attractions
Boston is home to an abundance of tourist sites and attractions for students to explore and experience. Attractions like Fenway Park, USS Constitution Museum, The Freedom Trail, Franklin Park Zoo and more can give students the relaxation and downtime they need when looking to get away from their study. Boston caters to millions of tourists, students and other visitors each year and is perfectly situated to accommodate all your needs when not studying.