Boston Tourist Attractions

When studying or visiting Boston, there are many Boston tourist attractions that can be seen to make your stay just that little more special. Boston is the largest city and the capital of the state of Massachusetts, and features a timeless charm that is truly one in a million. Here is a glimpse of some of the Boston tourist attractions that you can experience when studying at TALK Boston.
New England Aquarium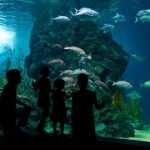 The New England Aquarium is a great place to visit for any Boston students of TALK that may want to have a day out away from their busy schedules and study sessions. The aquarium is home to a range of attractions which not only include the aquarium itself, but also the booking and embarkation point for the New England Aquarium Whale Watch Tours, which generally operate between April right through to November. It is also the site of the Simons IMAX Theatre, which hosts a range of fantastic documentary movies throughout the year.
John F. Kennedy Presidential Library and Museum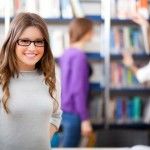 In commemoration of the 35th President of the United States, John F. Kennedy, the John F. Kennedy Presidential Library and Museum is a fascinating place to inform yourself about this famous era of US history. The library and museum is located in the Dorchester neighborhood on Columbia Point in Boston and is situated next to the Massachusetts Archives and the University of Massachusetts Boston. TALK Boston students have the opportunity to go on a tour as a part of a large group with friends, or as a single person. The John F. Kennedy Presidential Library and Museum is home to the original papers of the Kennedy Administration.  It also holds the published and unpublished materials by and about one of America's greatest authors, Ernest Hemingway. This library and museum was dedicated in 1979 by the members of the Kennedy Family and President Jimmy Carter.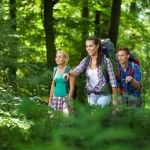 Boston Harbor Islands National Recreation Area
For Boston Students and TALK student travel fans, the Boston Harbor Island National Recreation Area is a great place to visit when looking to experience a couple of days of wildlife and the great outdoors. The National Recreation Area is situated amongst a collection of islands off the Boston Harbor and feature many areas where the public can have some recreational time in the wilderness. Depending on the island and location, you can easily plan your day out with a choice of beaches, hiking trails, and attractions including the Boston Light on Little Brewster Island, the Civil War-era Fort Warren located on Georges Island, as well as one of the oldest lighthouses in the USA. You can access Spectacle Island and Georges Island by seasonal ferries which travel to and from Quincy and Boston that operate on summer weekdays and weekends. There are shuttle boats that travel to other islands including Hull and Hingham.
Located in Science Park, the Museum of Science (MoS) is home to over 700 interactive exhibits. For any TALK Boston students, you can experience a number of fascinating exhibitions with live presentations that show here each and every day. The Museum of Science (MoS) also offers films and events at the Mugar Omni Theater and the Charles Hayden Planetarium. The Museum of Science (MoS) is a great place to visit for those Boston students interested in history and science.