Why Aventura Is A Great Place To Study

For international students looking to study English abroad, Aventura in North Miami is a great place to visit. Aventura is home to a thriving populous and features one of the best English schools available. The TALK English Schools – Aventura gives students the knowledge and ability to learn English in a way that open doors and enables you to explore and appreciate places where English is the primary language. The TALK English Schools – Aventura brings together the latest teaching methods available along with a solid foundation of professional and friendly staff that guarantees student success. There are many reasons why Aventura is a great place to study, some of which are: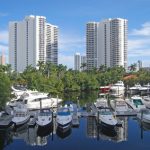 Professional Teachers and Staff
The TALK English Schools – Aventura teachers and staff are highly trained and professional educators which will help students reach their goals in life.  Facilitated by the state-of-the-art teaching methods and technology, the teachers provide an interactive and fun approach to learning the language in their classes. Each student discovers that their classes, including the General English Full Term Program, never become tedious of boring and are in fact entertaining and absorbing. The staff at the TALK English Schools – Aventura are always happy to help any student, and are knowledgeable, friendly, and helpful at all times.
Community
Aventura offers students a thriving, cosmopolitan community where the locals are friendly and welcoming to visitors. For students studying abroad, Aventura's community offers a busy, bustling atmosphere, familiar with tourists and foreigners and supportive and helpful to all its visitors. For TALK English Schools students, when they become a part of the TALK community, that means they feel like they are part of a family. Students at the TALK English Schools in Aventura will have the opportunity to make new and lasting friendships that go beyond just being study buddies.
Education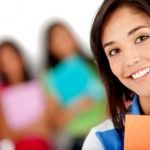 Education is the key to having a successful life, and at the TALK English Schools – Aventura, students will be given the tools needed to enhance English language skills to a whole new level. By bettering yourself and your reading, writing, and speaking skills, you will gain an understanding of people and cultures around you, and it enables you will be able to travel, work, or live in any English speaking country with ease and enjoyment.
Attractions
Aventura offers international students some great places to visit or see when studying English abroad. Some of Aventura's attractions include Aventura Mall, Oleta River State Park, North Miami Beach, Museum Of Contemporary Art, Anne Kolb Nature Centre, and more which can cater for some fun downtime away from your study period. Aventura Florida provides students with plenty of fun in the sun and caters to thousands of travelers each and every year.