Why Atlanta Is A Great Place To Study

For international students looking to study English abroad in the USA, Atlanta offers you some great options at the TALK English Schools – Atlanta. This English school provides you with all the latest teaching methods available and gives you a chance to learn English in a way that fully prepares you to communicate and interact with native speakers when traveling or working in the USA or any other English speaking country. There are many reasons why Atlanta is a great place to study and learn English, namely:
Professional Teachers and Staff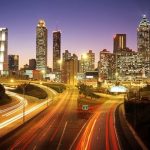 The TALK English Schools – Atlanta provides students with professional and highly trained teachers and staff who can assist with the learning objectives of our international students. The teachers use up-to-date teaching methods in each class, including the General English Full Term Program, and this state-of-the-art teaching equipment and technology provide the students with excellent language training as well as an entertaining way to learn English. Our TALK staff at the Atlanta school are friendly, knowledgeable, and always there to help with any questions or problems that you have.
Community
Atlanta is known for its friendly and cosmopolitan atmosphere and also for the many students who attend schools and colleges throughout the Greater Atlanta area. When visiting Atlanta for study, you will find a community that is very supportive and inviting to visitors and students alike. The Atlanta TALK community also provides to its international students the opportunity to make new and lasting friends from all over the world, and also makes you feel part of their supportive and warm TALK family.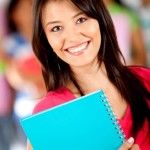 Education
Learning English at the TALK English Schools in Atlanta will give you a fantastic education that will open doors in both your life and your career. Students of TALK acquire skills and knowledge that will prove an advantage in any career path they may choose. Many countries right around the world speak English, and by educating yourself you will be able to have a chance to live, work, and travel with a greater ease and enjoyment.
Attractions
Atlanta is also home to boundless attractions and tourist sites that you can visit when you are in-between study and need some rest and recreation. Atlanta more famous attractions include Georgia Aquarium, Centennial Olympic Park, Zoo Atlanta, the Margaret Mitchell House and much more. In a city that caters to millions of travelers each year, Atlanta is an ideal place to stay for anyone considering studying English in the U.S.A.