Travel towel

When TALK English Schools students go traveling, they will find that bringing along a travel towel is a good idea for a variety of reasons. This handy college necessity can really make your travels a much more trouble-free, no matter where and when your travels take you. It is a very practical item to pack and can ensures that our traveling TALK English Schools students never have to find themselves without a towel after washing, bathing or even that spontaneous swim. Here is why you should never travel without a travel towel.
Benefits of Using a Travel Towel for Students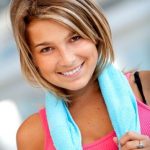 Gym – If you are an active student who looks after your physical health, a travel towel can come in handy when you exercise or go to the Gym. These types of towels are small, compact, and can make it easy to carry around with you to wipe away that yucky sweat you have worked up when you are having a really good workout session.
Spills – Sometimes when traveling, you may have those awkward messy moments when you may spill a drink all over your clothes or other places. With your travel towel handy, you can easily and quickly wipe up any spills in a matter of moments without causing a fuss or losing your cool in front of everyone.
In Rainy Weather – When caught in a down pour of rain, you could get a bit wet, especially on your hair and your face. With a travel towel, you just whip it out and use wipe yourself down and get reasonably dry and again, and ward off that cold that can arise when you are drenched and it is freezing weather.
Dry Hair – A travel towel is just fine for helping to dry your hair after a shower, without having to carry around a large bath towel. Because of their high absorbency design, they are great for easily drying hair quickly and efficiently.
So if you are looking to keep damp spots in check while traveling, make sure you have a small and compact travel towel on hand, to help reassure yourself that you can prevent small accidents from becoming disasters!