Test Anxiety

When studying abroad at the TALK English Schools, exams can seem daunting and very stressful, but they really don't have to be. Remember, exams are designed to assess your preparation and to know how much you have learnt. Here are some tips that are great for either preventing test anxiety or coping with an onslaught of it close to exam time.
Step 1: Organize: Organizing all the necessary things you need for your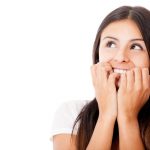 test can help to ease any pre-exam tension. Gather all the things you will need during the test, such as your watch, you Student ID, any stationary that may be required. Finding yourself frantically searching for necessary items at the last minute before your exam is guaranteed to put your stress levels through the stratosphere!
Step 2: Diet: Before you go to take your test make sure you eat foods that will help stimulate your mind. Heavy foods will cause you to become drowsy and may make you sleepy, and unfocused. And that could well result in a bad mark. Never take a test on an empty stomach – this seriously impacts your concentration. Proteins and fruits are a good source of energy. Heavier carbohydrates like potatoes and rice should be avoided as you will want to take a nap. If you're allowed, carry a bottle of water into the exam hall to rehydrate if needed.
Step 3: Relax: Before your exam, relax for a bit. Try not to stress too much or feed yourself a lot of information as this will make you over think and cause your thoughts to become overloaded. Remember you have learnt what you are able to be tested on so be confident and take deep breaths. If you have studied and you are as prepared as you can be let your mind accept it and let whatever is about to happen, happen. Gently let your mind wander over the different topics you have learnt and keep yourself organized without putting pressure on yourself.
Step 4: Plan: When you have your test paper in hand, quickly assess the questions and make a plan on how you are going to complete it to the best of your ability. This can be marking the answers to the questions which are easy and leaving the harder ones till last. This will allow you to spend less time at the beginning trying to work out a problem that may cause you to lose time altogether.
Step 5: Cross Check: When you have completed your answers, recheck over them in the last 15 minutes to make sure they are all filled in and to make sure you are happy with your answers. If you find a mistake make the necessary corrections.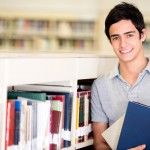 Step 6: Forget: When the exam is over, all students tend to worry about the results and waste time discussing what others have written. This is the time to realize that you can't do anything about the test now, and knowing what each other has written just makes you more worried about your performance. Accept that you have tried your best and don't spend time worrying about something you can't change. Concentrate on your next exam.