Study Abroad

When studying abroad, TALK students in the USA can have fun with interacting with the online college blog platforms and student forums which carry opinions and experiences written by your fellow students. Students themselves might take a lead here and create their own blogs with, observations, tips and travel advice for their fellow international students. Here we have listed some interesting college blogs that reflect the experience of the young traveler and international student abroad, and to which you might want to contribute – in English, of course!
StudyAbroad.com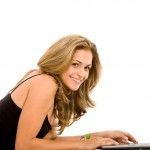 StudyAbroad.com is a number one site in Google when you mention study abroad in your Google search. This website is dedicated to offering an extensive list of blogs that cover many study abroad subjects for students. Some of these subjects include travel, scholarships, finances, programs, subjects, specific cities, and countries. Their blog section follows the many different adventures of students studying abroad and can help to give you good advice that may be helpful to you.
GO!Overseas Blog
GO!Overseas.com is a website that is community driven by people who are passionate about volunteering abroad, studying abroad, and teaching abroad. This blog section features a great collection of different articles which cover many aspects of studying abroad including finance, travel, scholarships, programs, personal conduct and life, and more. There are also different forums available which provide an interactive wealth of knowledge from bloggers from all over the world.
GoAbroad.com
GoAbroad.com offers students tens of thousands of overseas opportunities including internships, teaching abroad, language schools, study abroad options, volunteer opportunities, and more tons of information that covers what you need to know before you go abroad. Whether you're traveling to teach, study, or volunteer, you will find this blog has a great variety of articles on nearly every destination.
Abroad101.com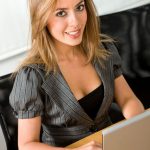 Abroad101.com is one of the first study abroad review sites available. This website blog delivers in-depth reviews and listings of study abroad programs that many students can view. The blog is a wealth of great knowledge, and gives new students advice, stories, and news. This website gives you the 101's of studying abroad.