Student Health and Wellness

An exciting experience, studying abroad is, and it can open your eyes to new wonders and cultures that you previously knew little about. When traveling abroad it is important to do everything you can to look after your health and safety at all times. Here are some great tips for TALK students to follow so that their trip can be fantastic and illness/accident free.
 Before Your Trip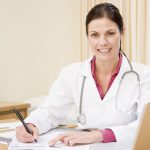 Before traveling it is a good idea to have a thorough check-over by your doctor to ensure there aren't any hidden ailments of which you are not be aware. You should also have prepared a file containing information about your personal medical history, your immunization records, and any prescriptions you may need when abroad, so that health practitioners in your host country can easily understand and deal with any of your medication or treatment requirements as they come up.
 Tips for Staying Healthy as a College Student
Know where Medical Help is Located: When you have arrive in your new country and the city in which you are going to study, you need to find out where the closest surgeries and local doctors are, as well as the name and location of the hospitals in the area. You should also note the emergency numbers in the area and any other numbers such as police, ambulance, fire, etc.
Know Your Vaccinations and Health Risks: When traveling to a country make sure you have had all the appropriate vaccinations and that they are up to date. You should also check on things like known health and security risks that are in the place you are visiting. Ask questions of your school or hosts such as: Can you drink the tap water? Is the area known for any insect borne diseases? Is there a rate of high crime in the area? By learning all your risk factors you can make your stay a more enjoyable and safe one.
Alcohol Consumption: When you study abroad and are an independent young person in an exciting new city, there is always the temptation and many opportunities to go a bit wild, and drink alcohol with friends at parties. If you plan to drink, try to drink in moderation. It is a fact that most injuries and accidents happen when someone is over the drinking limit. When you are drunk your thoughts are impaired and therefore you may find yourself in a situation that may be harmful to you and to those around you.
Say NO to DRUGS: Another important tip for student health and wellness when studying abroad is to say NO to drugs. Many people get caught up in the pressure of doing drugs which can cause you to become sick or even worse die from an overdose. If you get arrested for drug possession all the money that you have spent to get into the country for study will have been wasted, you may go to prison, plus you will have a criminal record for life.
Sexual Health: Sexually transmitted diseases or STD's can be contracted by someone who is already infected and sometimes these STD's can cause serious problems over the long term. Always have condoms with you, even if you are a woman, so that way you are protected at all times. They can also protect against an unwanted pregnancy.
Buy Travel Health Insurance: By buying health insurance for travel purposes you will be able to cover the costs of a doctor's visit or a hospital visit in the case of illness or an accident. When looking at providers make sure you go through what the policy covers so you know you are covered for everything you want to be covered for.