Student Activities For College Students
When you become a TALK student you will find that most of your time is taken up by the tasks involved with learning a new language, tasks such as classes, speaking English to people outside of class on activities, and preparing for exams. Although your study is important, having a break, a trip away, resting, relaxing, having fun and recuperating are just as important. Here are some fun student activities for college students to consider to help them enjoy out of class life and keep the boredom at bay.
Become a Home Town Tourist
When you live or study in a new city for a long time you may think you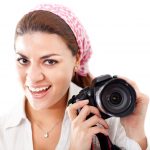 know everything about it. Well, then, why not get some friends together, become a hometown tourist and see what you don't know about your adopted city?  Many people come to your city to see the sights and experience new things. So, when you become a hometown tourist you get to explore the city that you have begun to take for granted, and you see it like a tourist, with new eyes and a fresh sense of curiosity and wonder. This can be inexpensive or even free if you are willing to do some walking! You could also take photos with your friends in the new places to remember your fun journey.
Do a Photo-shoot with your Friends
Another fun activity for college students is getting together with your friends and setting up a photo-shoot with someone's camera. Here you can experiment and dress up in all sorts of clothing, or mix and match with your friends to make some outrageously funny photos.
Go Stargazing
Living in a big city, you may not be able to see the stars clearly with all the extra lighting. When you have a weekend off, get some friends together and go stargazing just outside of the city where there is minimal street lighting. This becomes a special and relaxing time, alone with your friends and the starry sky.  You get to know your friends at a deeper level, and learn about the stars, constellations, and planets. It is also good to borrow a stargazing book from your local library to help identify the patterns in the sky.