Plastic Bags

When it comes to leaving for college, there are many different things that TALK International students need to pack and take with them while living in their dorm or other type of accommodation. One of the college necessities that students should not be without is a bunch of plastic bags. Here are some of the many uses that plastic bags have for your trip abroad as an international student.
The Benefits of Plastic Bags in College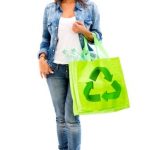 Rubbish/Garbage – During your college years you may find sometimes you don't have time to clean up your room every week, so you leave wrappers and other rubbish items spread out across the room. By placing a plastic bag in your bin by your study table or near your bed, you can conveniently drop any garbage in it and thus keep your room neat and tidy and a nice environments for you to live in and your friends to visit. Storage – Plastic bags are also great for helping to separate out and store certain items in one area and in a compact way, that lets up more storage space for other possessions. With plastic bags you can easily place unwanted seasonal clothing and other items infrequently-used items of clothing, and tuck them in areas like under the bed or the top of the cupboard, but out of the way. They are great for keeping many similar items in the one place.
Separates Dirty Laundry – Another great thing plastic bags are good for are separating any dirty laundry from your clean clothing. This is a great way or organizing your clothing and can help you keep a track of your dirty items until laundry day.
Holds Dirty Shoes – If you have been playing sport on campus, before you walk into your dorm room you may need to take off your shoes to reduce dirt from staining or falling on the floor. Plastic bags can be wrapped around your shoes before entering the dorm and are a great way of helping to minimize dirt spread in your room.
Food Storage – Ziploc plastic bags are an easy and hygienic way to store food while you are traveling or even if you just need to take some snacks to school with you. These handy bags feature a sealable top and help to keep all your food fresh at all times throughout the day.