Learn About The United States

Something that ESL TALK students will discover is that speaking English well does not necessarily mean that you understand the culture of the USA. When living in the United States, you will need more than good listening, grammar, and speaking skills. If you are looking to live or work in this English speaking culture, you will also need to understand the society from a cultural, historical, social perspective. This recommended reading is aimed at helping students acquire a closer knowledge what it means to be an American today: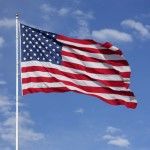 Communicating In The Real Word – Terrence G. Wiley and Heide Spruck Wrigley
This book is ideal for those who are looking to find work while living in the USA. It helps students to understand prevailing attitudes, business norms and values, regional, political and other important differences, and how these attitudes and practices affect language use. This book is ideal for those who are serious about finding a job in the US.
101 American Customs – Harry Collis and Joe Kohl
This book delivers an insightful look into the US culture through its customs. These customs may include sending birthday cards, Thanksgiving, and much more. Told in a humorous way, this book gives you a short but helpful guide to the different customs and traditions that Americans practice.
Lonely Planet USA Phrase Book – Colleen Cotter, Jim Crotty, Eagle, Walking Turtle, and  Albert J. Schutz
This recommended reading book is designed to help students understand the American culture through the different phrases they use. This book is perfect for ESL students who may have a problem with understanding the many different expressions and sayings that are common to American-English.
 101 American Superstitions – Harry Collis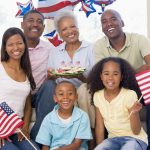 This book is a humorous approach to understanding the origins of common  superstitions associated with American culture. This book is similar in style and approach to 101 American Customs.
Spotlight On The USA – Randee Falk
This book is designed to give you an interesting view into the various regions of the USA for English language learners. Each of its chapters explore parts of the USA including The South, New England, The West and more. It also gives you in-depth details into the idiomatic language, local customs, and delivers exercises at the end of each of the chapters that students can complete.