International Student ID Card

What is the ISIC card?
The ISIC or International Student Identity Card is the UNESCO endorsed and internationally accepted proof of student status. This identity card is issued to students traveling abroad to study. There are a lot of different student discount options available to help save students money. If you are a TALKstudent and older than 12 years and studying full time, then you are eligible for an ISIC card.
Your Checklist – What you will Need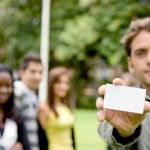 To obtain your ISIC card you will need the following:
A jpg or jpeg digital photo of yourself with a blue or white background.
A scanned copy of your student status. This is proof that you are a full time student and shows the date of issue. This information can be captured from your intended school's official enrolment letter, a letter from the college or school confirming your enrolment and dates of enrolment or from a university card. This document needs to be in a pdf, jpeg, or jpg format.
A scanned copy of an identity  documents, such as a drivers licence, national identity card or passport. This needs to be in pdf, jpeg, or jpg format.
 
Why Should you have an ISIC Card?
There are many good reasons and amazing benefits to having an ISIC card:
It is an internationally accepted proof that you are a student.
It enables you to access most international student facilities and services.
It saves you money whether you are traveling abroad or even in your home country as it you to benefit from a lot of great student discounts right across the board, from travel to clothes shops to museum entries, etc.
In fact at last count there were 42,000 different benefits for students in over 125,000 locations in 130 countries.
When will I Receive my Card?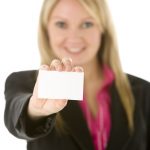 The process of your card will take between 3- 4 weeks from approval and delivery. If you require your card immediately you can go to a local ISIC office or agent who will issue your card there and then. These locations of ISIC card agencies be found on the ISIC website. Once your ISIC card has been confirmed you can then start to enjoy the benefits that this card offers. You will be directed to the many different offerings of discounted products and services, with their website address to obtain more details.
Obtain your ISIC International Student ID Card Online.
The ISIC card can be obtained at the ISIC website. All you need to do is follow the prompts and place in your personal details to get your process started.