International Student Health Insurance

For any traveler, including TALK students traveling from their native countries to the U.S.A., even with the best planning possible, things can still go wrong. Because of this,  it is vitally important that you plan ahead for any unforeseen circumstances before you travel so that you don't run into very expensive emergency situations. There are many great options for health insurance coverage for international students, and there are other insurances, against theft, damage, accidents you can take out to protect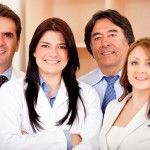 you and your belongings in the event of an emergency. Study abroad insurance is ideal for providing students with health, medical, logistical, and financial support if an unexpected illness arises, or if there are flight cancellations and other unforeseen circumstances while you are in your host country.
Most study abroad programs require you to purchase insurance prior to your travels. One of the common insurances include international health insurance. This insurance is designed to help pay for any health related medical bills that you may experience on your travels and study period. Other insurances may include travel assistance insurance, trip-cancelation insurance, evacuation insurance, or academic program insurance. Depending on your selected insurance company, you may be able to choose each one individually, or make up a package deal with all the ones you need. Multiple insurances in one tend to be cheaper than choosing them separately.
What Does International Student Insurance Cover?
Depending on where you are buying your insurance from, international student insurance can cover a variety of health costs if you are in an emergency. Some of the costs covered by this type of insurance include hospital treatments, doctor's visits, ambulance cover, and some pharmaceutical items depending on your cover plan.
Tips on buying International Student Insurance
There are many things that should take into consideration when buying health cover before travelling overseas. These include:
Purchasing your insurance through an approved health insurance provider.
Keep your insurance for the whole period you are studying in your host country.
Make sure your insurance covers: 
Provision for prosthetic devices
Pharmaceutical benefits
Provisions for day surgery
Ambulance cover
Make sure you assess your cover before signing off on it to ensure it covers what you are going to require in any type of medical emergency.