Healthy breakfast sundried tomato omelet

Eating a healthy breakfast is one of the most important things of the day. Without a proper breakfast, you will lose focus as well as fail to retain vital information you have been taught in your morning classes. For TALK International students who are looking to create a healthy breakfast, here is one of many healthy easy recipes for a sundried tomato omelet which is perfect for giving you all the energy you need for your morning's study.
Sundried Tomato Omelet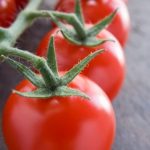 Ingredients:
3 egg whites
1 tsp. water
salt and pepper
2 tbsp. chopped sun-dried tomatoes
½ cup fresh spinach
2 tbsp. goat cheese
Method:
Step: 1 – Take your cooking spray and coat your pan until it is evenly covered with a light coating.
Step: 2 – Turn the stove on to medium high heat and let the pan warm up.
Step: 3 – Take your 3 egg whites and mix them together with a sprinkle of salt and pepper, and 1 tsp of water.
Step: 4 – As the egg whites begin to set, cover the top half with the 2 tbsp of chopped sun-dried tomatoes, ½ cup fresh spinach, and 2 tbsp. goat cheese.
Step: 5 – Fold the set eggs in half and cook for another 2 minutes more.
Step: 6 – Make sure the egg whites are set, the cheese is melted and the vegetables are warm.
Step: 7 – Turn off the stove and let the pan cool slightly as you place a plate on the bench.
Step: 8 – Take a spatula and gently slide your sundried tomato omelet onto your plate ready to eat.
Step: 9 – Enjoy eating your healthy omelet breakfast before your class starts for that extra energy and increased memory retention.