Fun sports games

Sport is a great way of getting healthy and having lots of fun. For TALK international students studying abroad it is a great idea to branch out and make new friends by playing sports in your host country. Here are some tips into how you can get into playing your favourite sports.
Research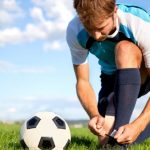 After you have gotten used to living in your host country, you can then do some research into the local clubs and games that run sports. Many clubs or sporting complexes run a variety of sports that you can choose. These sporting complexes may be found on the internet or in the local phone directory.
Choosing A Sport
Choosing a sport is also great fun, but how do you know if you are choosing the right one for you. The only way you can answer this is by simply having a go at the ones that interest you. You may be able to see the club and ask if you can have a sample go at a sport for a small price to see whether it is the right one for you.
Sticking To You Budget and Commitment
Depending on the sport you want to play, will depend on the price you may have to pay. Some sports to join up may cost you more than others so also take this into account with your budget. You will also need to work out whether the times your sports are to be played will conflict with any study commitments. Although having fun and getting fit is important, it is also important to ensure your studies aren't affected by your new hobby.
Types Of Sports
There are many great sports that students may be able to play. These include, but aren't limited to:
Cricket
Baseball
Football
Soccer
Golf
Squash
Tennis
Basketball