Fun cheap things to do

When traveling to the US to study at the TALK English Schools, students have the opportunity to see a whole new wonderful world.  For students who are on a tight budget, they'll be looking to find some fun, inexpensive (thanks, student discounts!) activities and entertaining adventures that allow them to enjoy the USA.
MIAMI: Bayfront Park Free Classes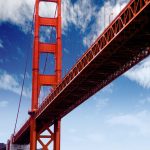 Strolling through Bayfront Park can be a great way to spend the day, and on every Saturday, Monday and Wednesday there are free yoga classes for over 18 yogis and yoginis. All you need to bring is your yoga mat. Mondays and Wednesdays offer classes from 6pm to 7.15pm. For early birds on Saturdays, classes run between 9am to 10.15am.
Plus, self defense classes are run by a black belt instructor for women every Wednesday and Monday between 7.15-8.30pm. During these classes a variety of martial arts techniques and nutrition information is available. Each of the classes are held at Tina Hills Pavilion in the park.
Location: 301 North Biscayne Boulevard.
Opening hours: Daily, sunrise to sunset.
BOSTON: USS Constitution Museum
The USS constitution museum was originally founded in 1797. It is an important part of the history of the US navy, and is a free admission attraction that is located beside the Old Ironsides. During your tour you can check the interactive displays which cover every aspect of the ship and its crew with sailors diets, how she got her name, and her part in the Civil War.
Location: Building 22, Charleston Navy Yard.
Opening hours: Daily Nov 1st-Mar 31st 10am-5pm. Apr 1st-Oct 31st 9am-6pm
FORT LAUDERDALE: Hollywood Oceanfront Boardwalk
Over 2 miles in length the Hollywood Oceanfront Boardwalk is a favorite place for visitors and locals alike in the Fort Lauderdale area. During your walk along the boardwalk you will be able to see the ocean at Hollywood Beach. It's a very homely, friendly and quirky area with plenty of shopping and eateries catering to all your needs.
Location: Between Sheridan & Hollywood Streets.
SAN FRANCISCO: Grace Cathedral
In 1906, the Grace Cathedral was destroyed by fire. Then it was rebuilt to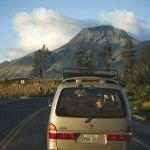 become one of the largest Episcopal Cathedrals located in the USA. French Gothic in style, this cathedral was finally completed in 1964 and offers a collection of windows that feature a stained glass appearance. With its Ghiberti-style bronze 'Gates of Paradise' doors, the Grace Cathedral is home to an impressive array of colorful artwork, and a labyrinth.
Location: 1100 California Street.
Opening hours: Sat 8am-6pm. Sun 8am-7pm. Mon-Fri 7am-6pm
ATLANTA: Martin Luther King Jr. National Historic Site
The Martin Luther King Jr. National Historic Site is located in the Sweet Auburn Historic District and it was here Martin Luther King Jr was born. It was also the site where the Ebenezer Baptist Church is located. This historic site is free of charge, and to see the inside of his birth home, guided tours are available with ranger/guides onsite.
Location: 450 Auburn Avenue.
Opening hours: Daily, 9am-5pm.