English 101, Survival English
Learning English in another country holds the promise of an exciting and rewarding experience. Students from TALK English Schools will gain a new sense of confidence and pride when they graduate, having learnt to speak English fluently. At the earlier stages of your study abroad experience, however, some basic English is very useful to find your way around.  It all starts with you being able to conduct simple conversations in English at the airport, on the plane, at Immigration and Customs in the U.S.A., give directions to your driver, check into hotels, moving on to day to day necessities of life such as shopping, eating at restaurants, taking public transport, etc. This is where 'Survival English' can come in handy for international students traveling abroad!
What is Survival English?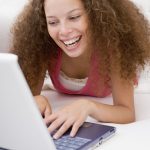 Survival English is what is known as a learning tool for those who are starting to learn how to speak the English language. It includes keywords, questions, answers, and phrases for beginners.
How can it Help International Students?
Survival English is ideal for international students who may not speak English as their first language. It can help first time travelers communicate with those around them with basic sentences until they can learn their host language.
Where to Find Survival English Resources and Tests
For any international student who wants to test their knowledge of Basic English before they leave their home country, or even during their stay in their host country, there are many online tests you can choose to help improve your skills and knowledge. Survival tests and phrases such as ESL: Survival English or LearnEnglishFeelGood.com are great resources for students to use to help build their English skills and knowledge to communicate more effectively when they first arrive in the USA. These websites offers key phrases, answers, and questions you can use on your travels and your first days and weeks of your stay in an English-speaking country.