Easy Healthy Lunches – Mango Quesadlillas

Having a healthy lunch is vital to keeping up the energy and stamina when you have to endure long and full days in the classroom. For TALK international students, it is important to have a proper and healthy lunch to ensure your concentration and performance in the classroom, especially in the afternoon when our minds are not as fresh as in the mornings . For students looking for easy healthy lunch ideas, here is one that is fast and that you can make in the blink of an eye.
Mango Qusadlillas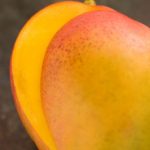 Ingredients
1 8-inch, whole-wheat tortilla
1/8 cup mango chutney
1 tbsp. scallion (chopped)
1/8 cup crumbled queso fresco or feta cheese
2 slices deli ham
Method
Step: 1 – Take your whole wheat tortilla and spread it out on a plate.
Step: 2 – Take your mango chutney and spread it across the tortilla.
Step: 3 – Add your feta cheese, deli ham, and scallion on top of your tortilla
Step: 4 – Turn on your grill and preheat it.
Step: 5 – Fold your tortilla in half and place it under the grill for about 2-3 minutes both sides.
Step: 6 – Turn off the grill and pull out your tortilla and place it on a plate.
Step: 7 – Cut it into quarters and serve.